Are you working on a project, a business idea, a passion, a dream, the next big thing? How is it coming along?
Do you have a solid team beside you? Or are you navigating it alone?
Are your friends, family, loved ones giving you tips and advice?
Has this helped you? Do you know what to do with their advice and guidance?
Are you feeling overwhelmed with your day-to-day duties as a parent, a spouse, an employee, an employer? Does that statement work-life balance seem unattainable to you? Does 24 hours seem just not enough to accomplish everything you need to do?

"It takes a village to raise a child." We are all aware of this saying.

However, it also takes a village to raise an adult. We adults cannot do it all alone either. Without help, we cannot move forward in life. All it takes is asking and being open to receiving.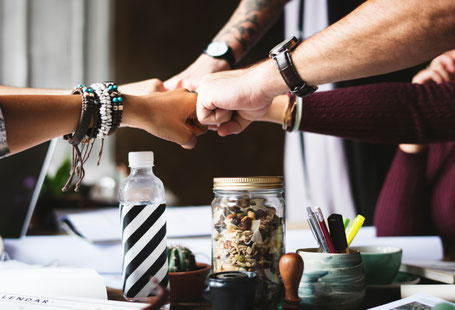 Are you seeking help in the right places?
From the right sources?
From the right people?
How much networking are you doing?
Or are you still taking care of all the moving parts by yourself?
I'm all for work-life balance, but I handle work life and family life separately. Both have to be balanced independently of each other. You cannot sacrifice the attention of one for the other. That never works. If you put your projects and passions on hold for family life for too long, you will have regrets and resentments and eventually feel apathetic about your life purpose.

If you neglect your family life for passions and business dealings, the outcome of that speaks for itself. Your precious loved ones will become resentful. Your children and spouse will suffer from your absence, and this never ends well.

To be successful in life—working on the projects and ideas above, as well as having a happy, stable family life—you will have no choice but to ask for help.
I'm not talking about the obvious help from your spouse. Your husband or wife or life partner should be supportive of your dreams, but that person should not put their dreams on hold indefinitely in order to support you.

Ladies, listen in closely here. You have gifts you were born with. God gifted them to you to enable you to change and touch the world positively. Do not leave your gifts dormant because you're allowing your spouse and children to live their dreams and life purposes. You cannot keep being the helper for everyone's dreams and not finding the freedom to birth your own dreams.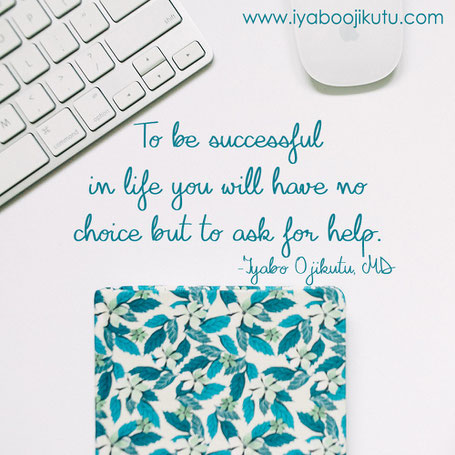 How do you use your gifts effectively and birth the next big idea? The next big thing that will have a huge, positive impact on the world?

By asking for help outside of your immediate family. This help could be paid or unpaid.
Join associations that are relevant to your project idea.

Research online about like-minded groups and networking events—many are free (check with your chamber of commerce too).
Hire a babysitter or nanny, or find a good daycare! There are good ones out there. Let go of fear. Do your due diligence with hiring care for your children.

Muster up confidence.
Dress appropriately, and smile.
Go out and start meeting people, learning about that particular field, and start to brainstorm.
As you network, look for three experts/consultants/entrepreneurs in the same field—paid or unpaid—whom you really connect with, and allow them to elevate you and help you get your project off the ground.

I have repeatedly mentioned "paid or unpaid" a few times on this post. Yes, be prepared to pay for strong, solid expert advice, and be prepared to receive some words of knowledge and advice for free. It is always a combination. Be open to both.
However, the buzzing noise and advice of 20 or more family, friends, and colleagues will not get you anywhere. You will only be more confused.

Narrow the advice down to experts, and find help in your family day-to-day life and in any existing businesses you may own or run.
I've paid for daycares and nannies since I started having kids—married and now as a single mother. Nannies, cleaners, occasional food-catering services to free me from cooking, handymen, Uber drivers, more efficient staff for my existing medical business, book editors, design team, publicists…they've all made my life better and freed me to work on new projects.

These don't have to be expensive. Start off with a part-time nanny, occasional cleaner…work on your dreams, and watch your life come together.

Start asking for help outside of your immediate family and close circle of friends, and watch yourself grow and your dreams come to fruition!
It does take a village to raise an adult up. Find your unique village, and allow them to help you soar in life.