Time makes me excited. It brings out the optimist in me. The big dreamer in me.

Every morning I wake up and realize I'm still here…still here to continue living. I give thanks, a huge thanks to my heavenly Father.
Time is the most precious gift we have. With time, everything is possible. The gifts we are born with need time to be birthed. As God gifts us more time every morning, we must give thanks, and use it wisely.

Time has granted me fulfillment after fulfillment. How could I have finished my education, become a physician, touched so many lives, and be touched and inspired by so many? Write a book, and another, and start yet another, without time?

There are so many phrases about time. So many Bible verses about time. That shows how important it is.
A stitch in time saves nine.
In the nick of time.
Time will tell.
Third time's the charm.
Time waits for no one.
Time heals all wounds.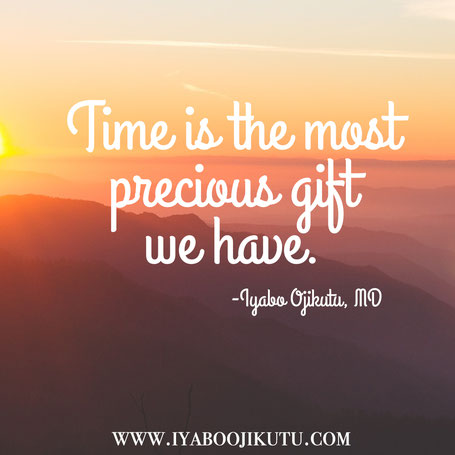 Ecclesiastes 3:1–8: There is a time for everything, and a season for every activity under heaven.
Psalm 90:12: So teach us to number our days, that we may apply our hearts to wisdom.
Time allows us to make the impossible possible. If we have time, we can love more, create more, influence more, and change the world for good.
I share the beauty of time with my children and my pediatric patients. I tell them that with time and faith, the sky is their limit. They can conquer the world with these two elements. Just those two elements, and they are on their way.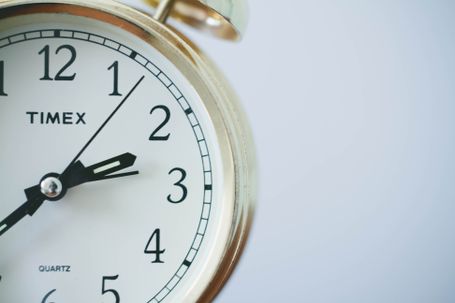 Have you made good use of your time so far on this earth?

Have you fully embraced the fact that time is a really precious gift?

That without time, we are no longer in existence?

Do you have a vision of how you'd like to utilize the remaining time you have on this earth? How to make every day a meaningful day?

Time is a precious gift, a rare gem, a priceless commodity. Use it wisely.

From this time forward, please write down the plans you have for using your time wisely.