Pretty welcome sign as you step out from the airport doors.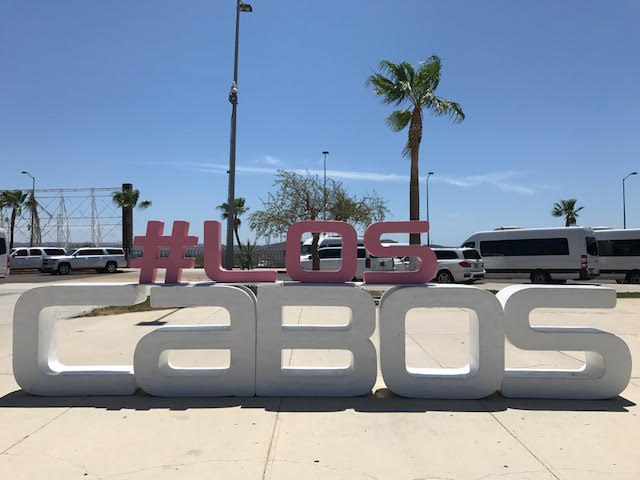 Esperanza resort, An Auberge resort.
A spectacular resort!
Be inspired by nature at its best!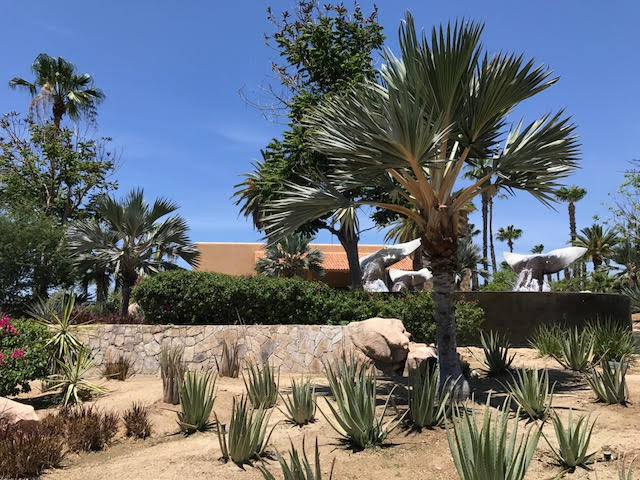 Palm trees, varieties of cacti, and beautiful flowers like hibiscus make this destination in Mexico truly breathtaking.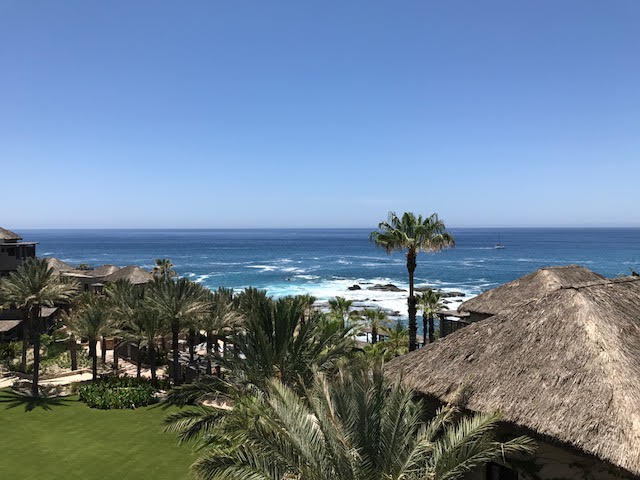 Plunge pool in our room on the top floor was a very nice feature!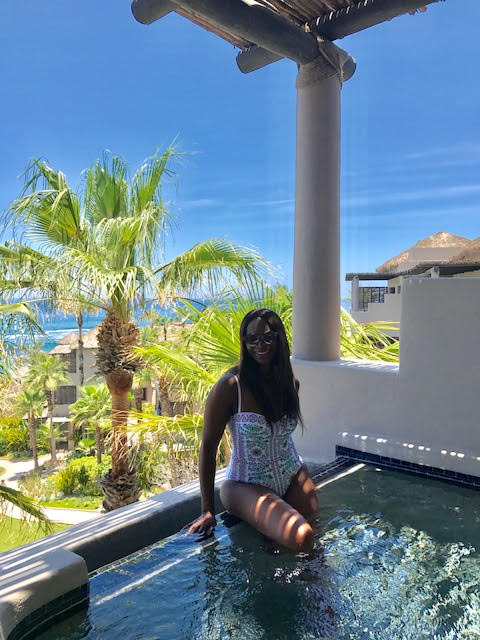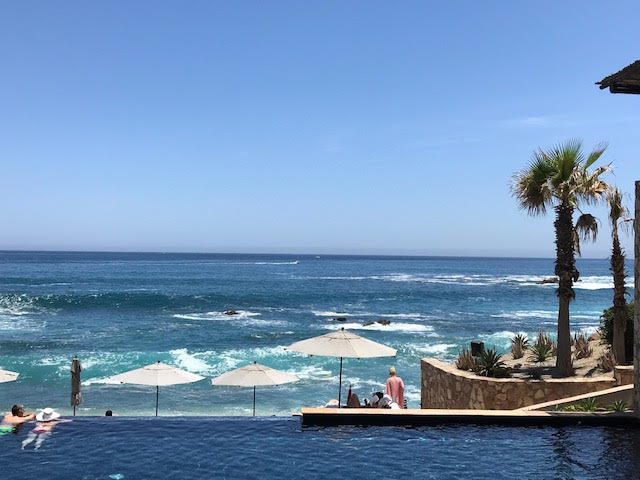 Fresh fruit at the pool—mango carefully and cleverly carved into a mango popsicle!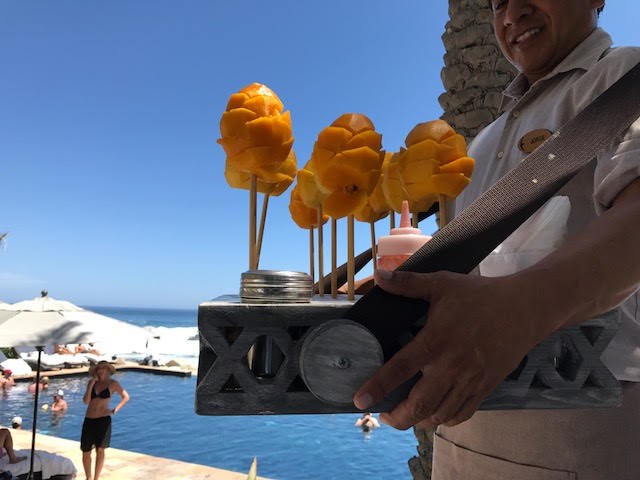 Fresh, light salads with fresh seafood. Yum!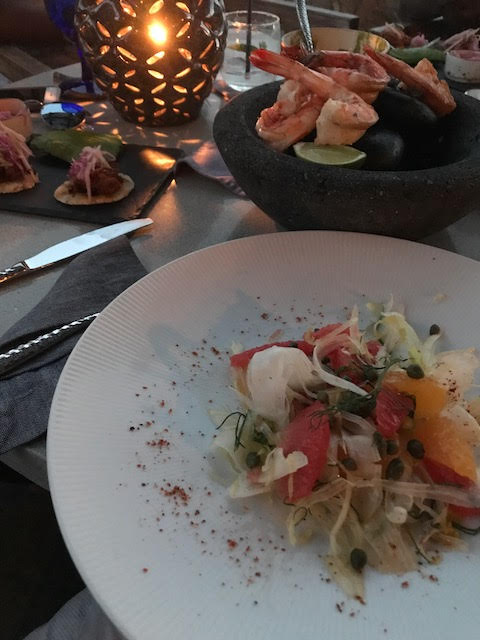 Of course, the spa is delightful. Took yoga classes here every morning, and my daughters and I enjoyed specialty massages and body wraps.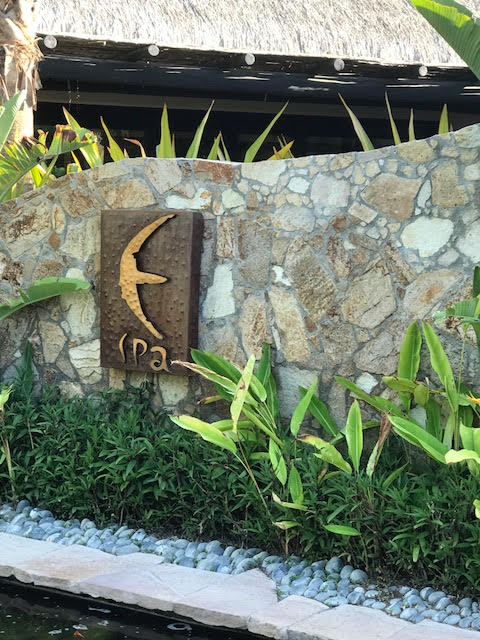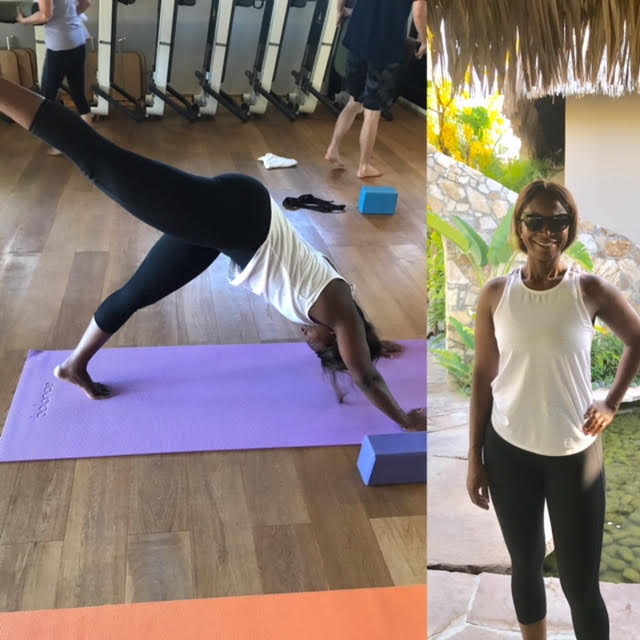 Soooo many varieties of cacti. Soooo beautiful. Marveling at nature.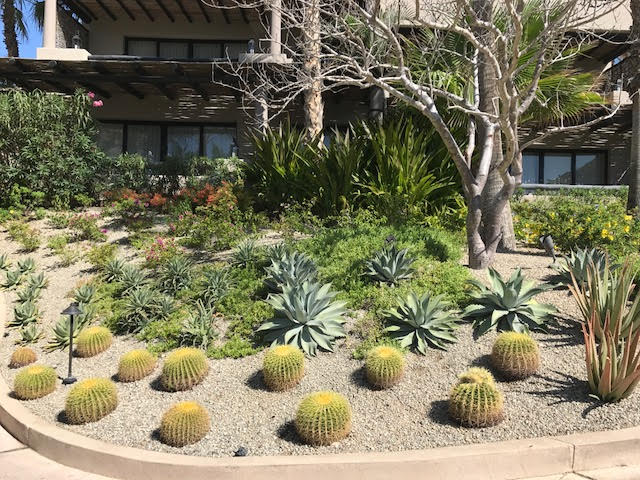 What's a trip to Mexico without hand made corn tortillas made into tacos and quesadillas. All made with fresh veggies.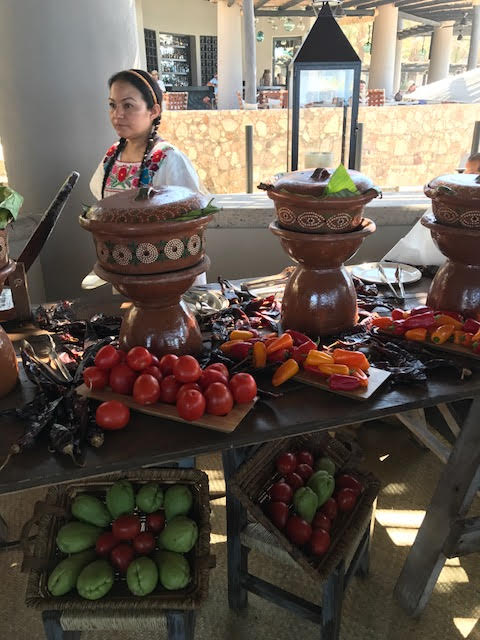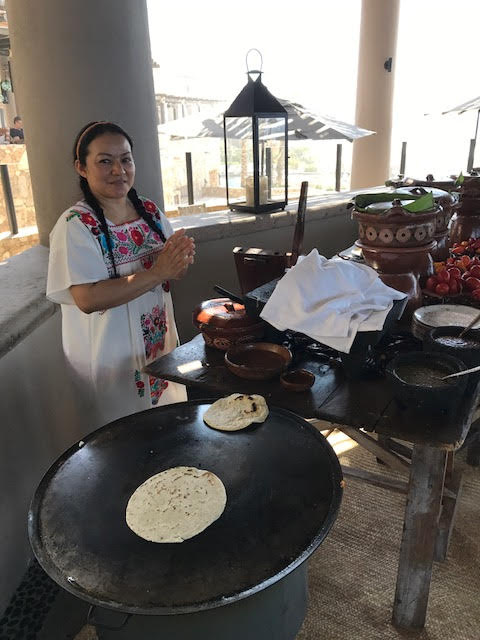 Hmmmm.....I could take these views in every single day.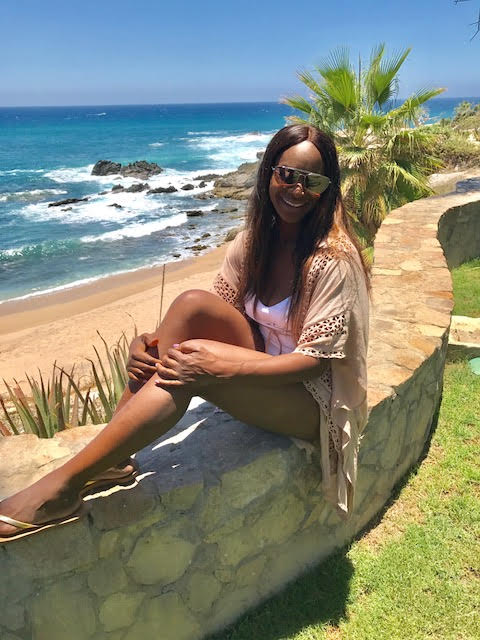 Esperanza resort at night. Stunning!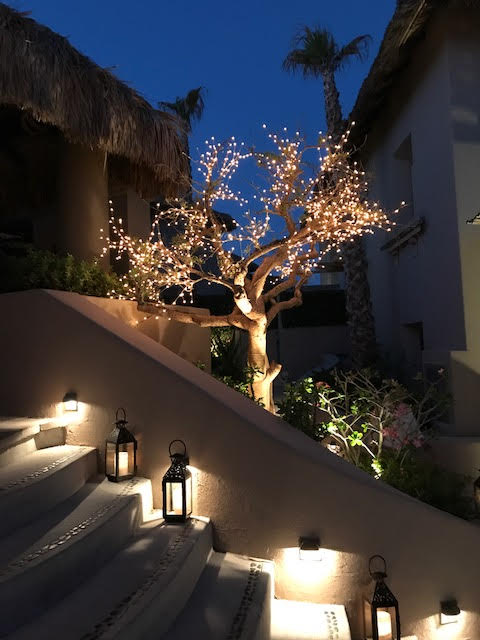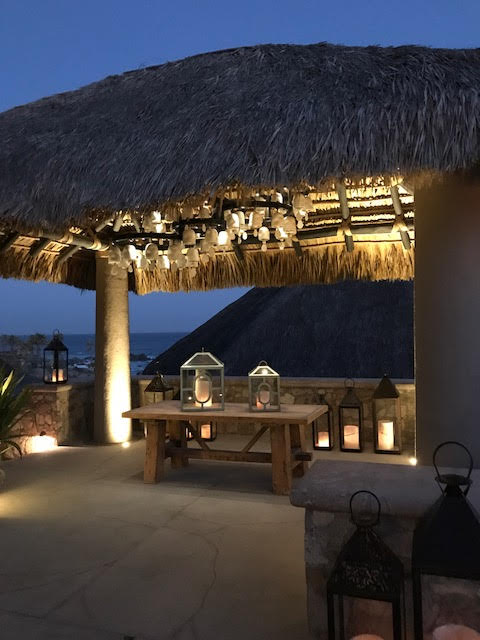 Fresh habaneros and jalapeños. Spicy!!!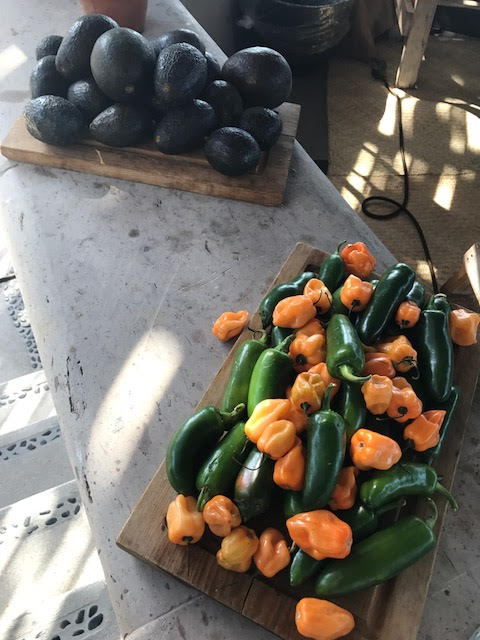 Restaurant Cucina Del Mar, on a cliff. Refreshing ocean breeze. Spectacular views. Fresh food. Peace!!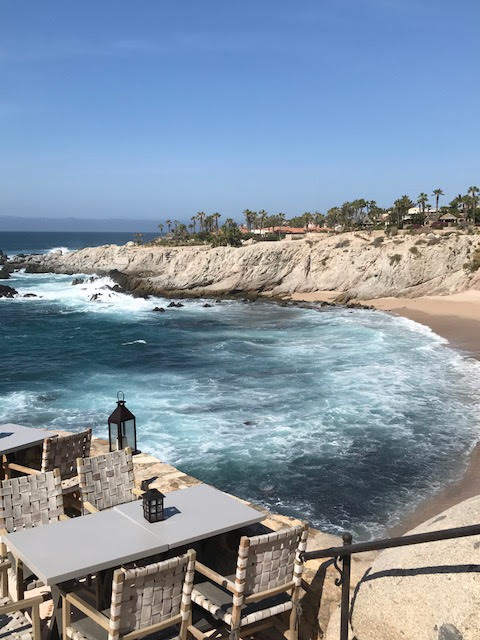 Cacti and palm trees side by side!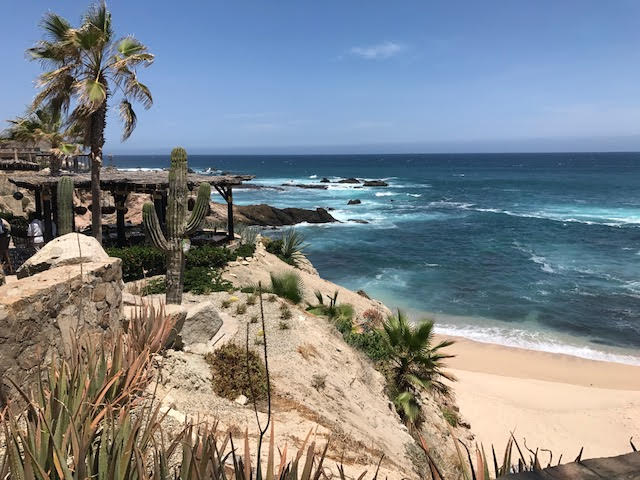 Sun, sand, palm trees, ocean, pools—Permanent Happiness!