Waiting for our ride from our resort. Headed out to the old town of San Jose del Cabo to sightsee and have dinner.
This is me with my daughters and friends. It's always fun to vacation with friends, especially old friends.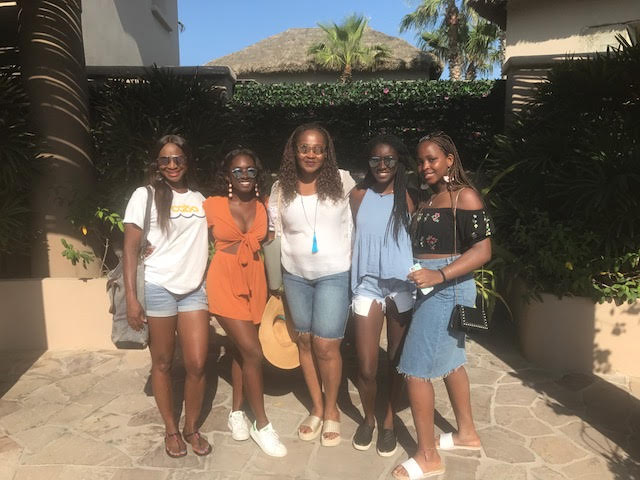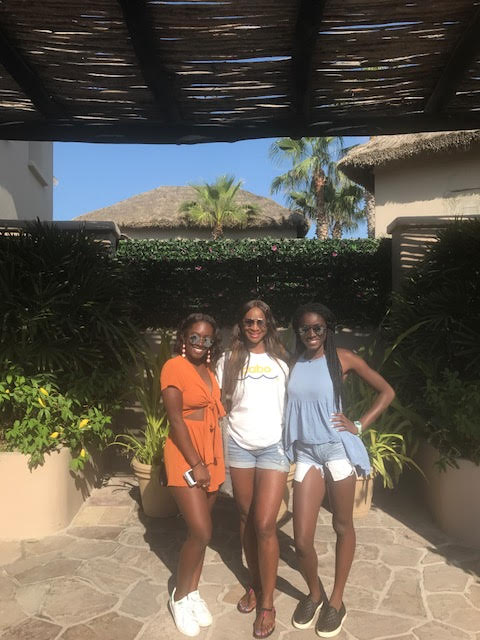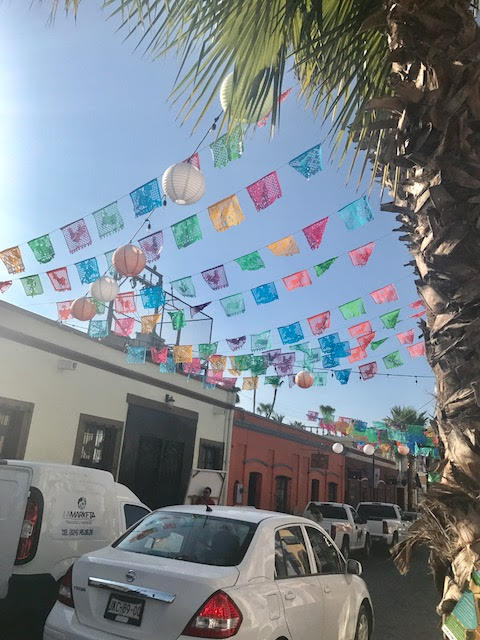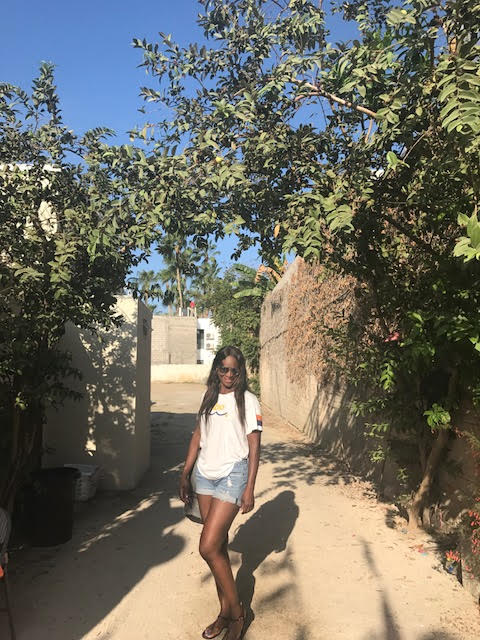 A hotel in the old town. Lovely Mexican architecture.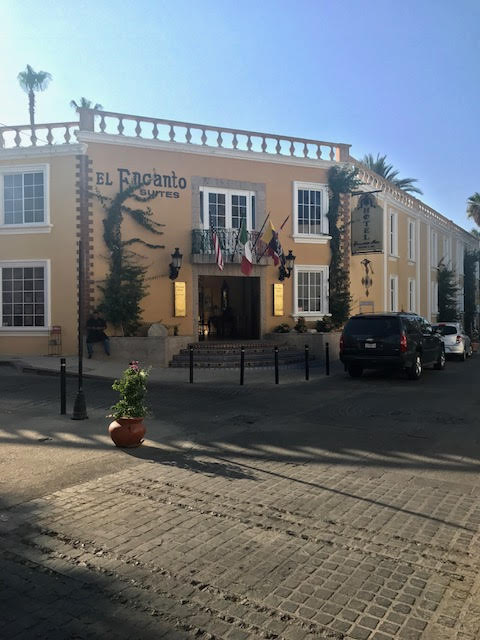 Close up of the entrance to the hotel. The tile accents on the steps are so pretty.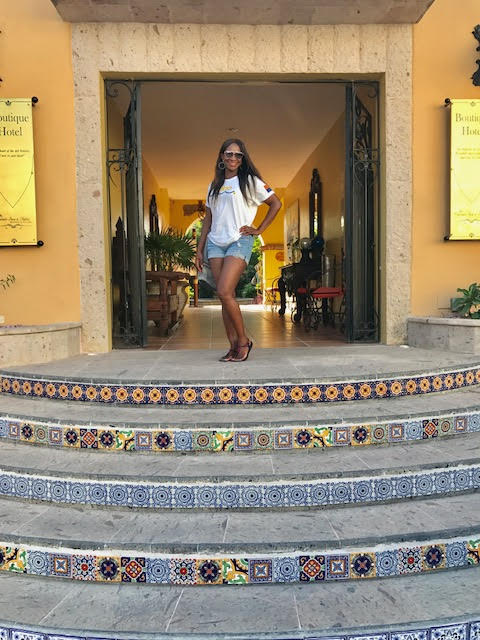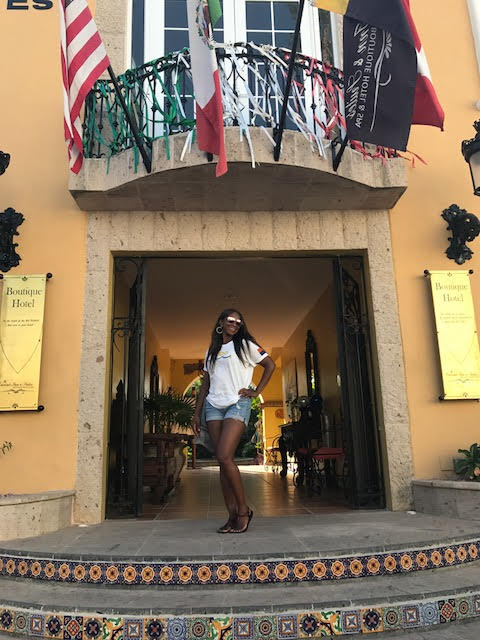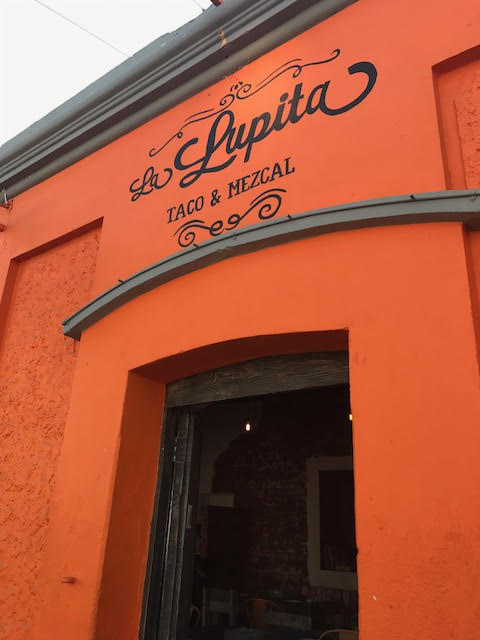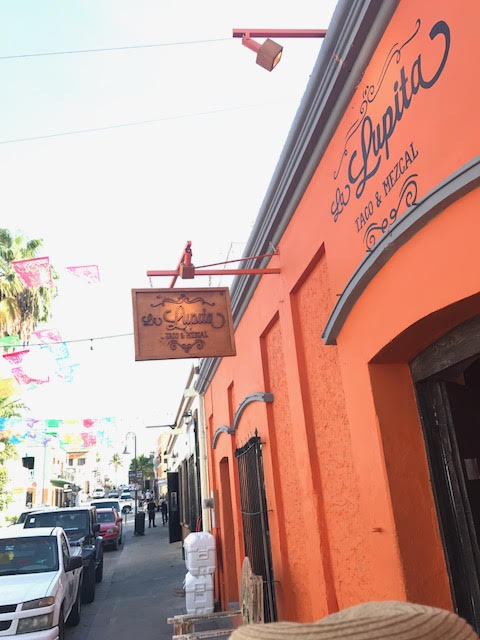 Chips and guacamole to start.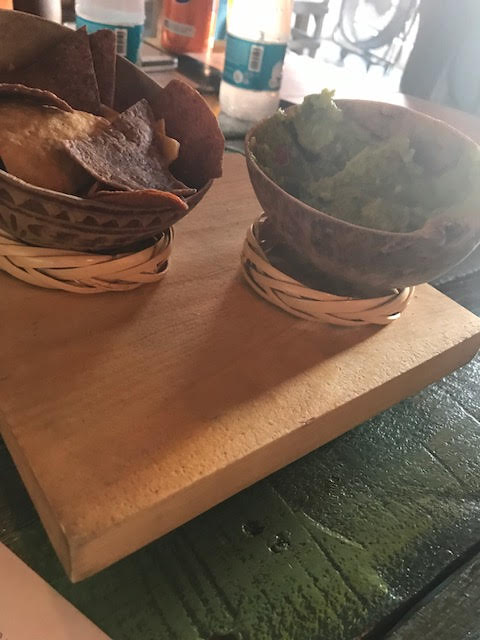 Hot to Hottest. These sauces will set your mouth on fire!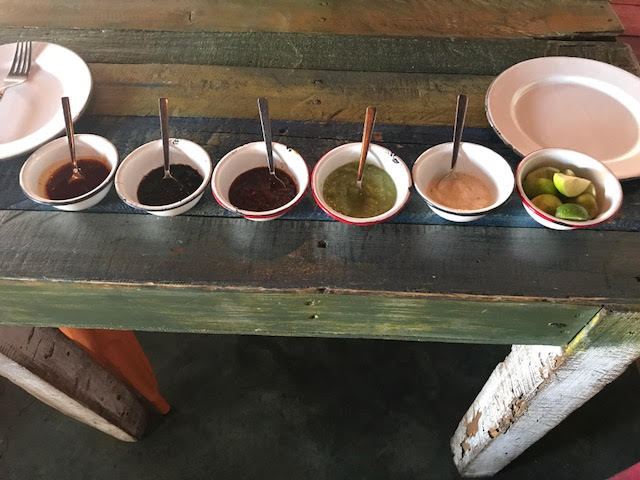 Yummy tacos…pork, shrimp, and fish trio.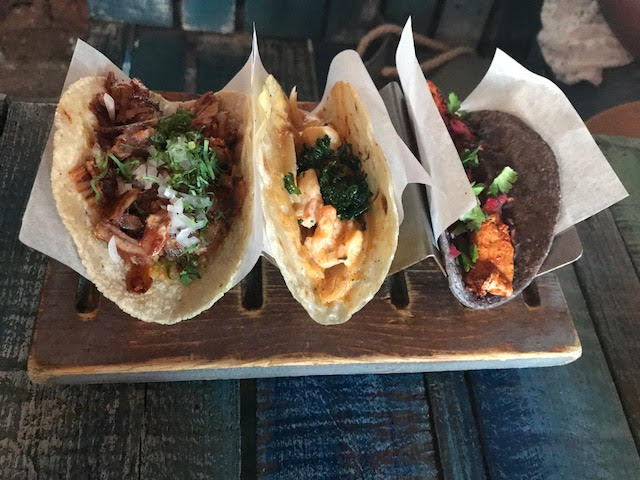 Perfect dinner with friends and family.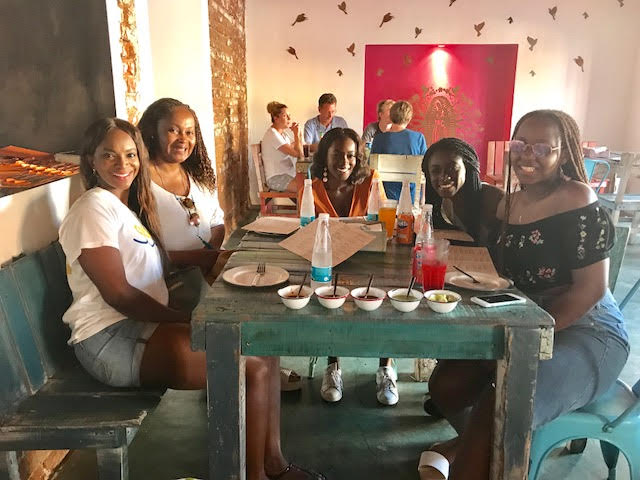 Lovely buildings with hanging potted plants.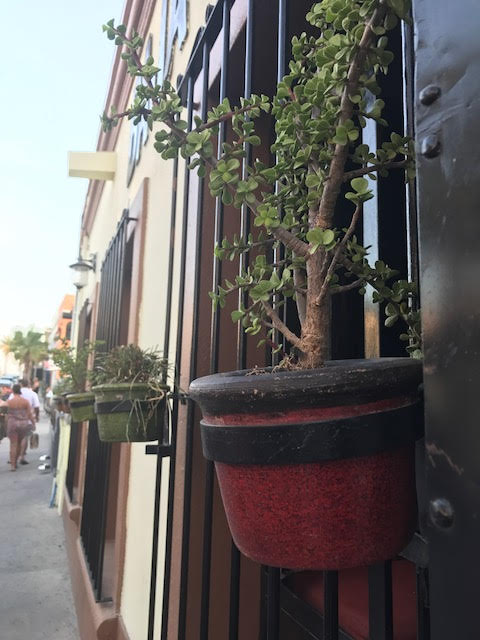 I could not resist taking a pic by this lovely red gate.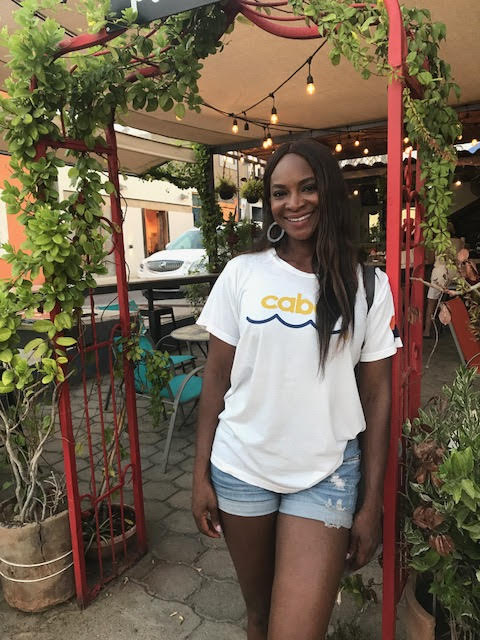 Organic soaps and fresh vegetables at the market.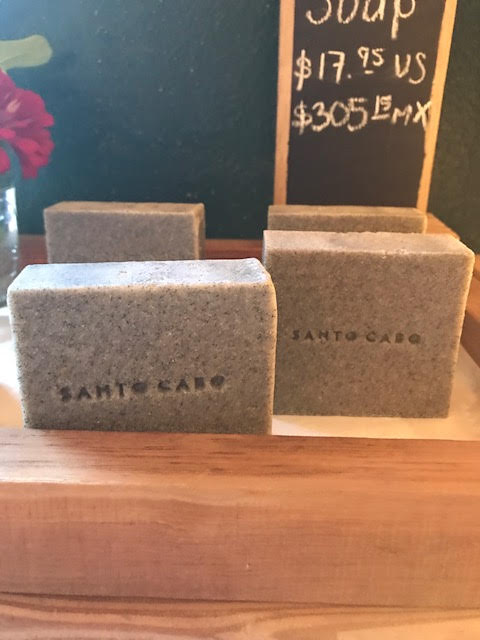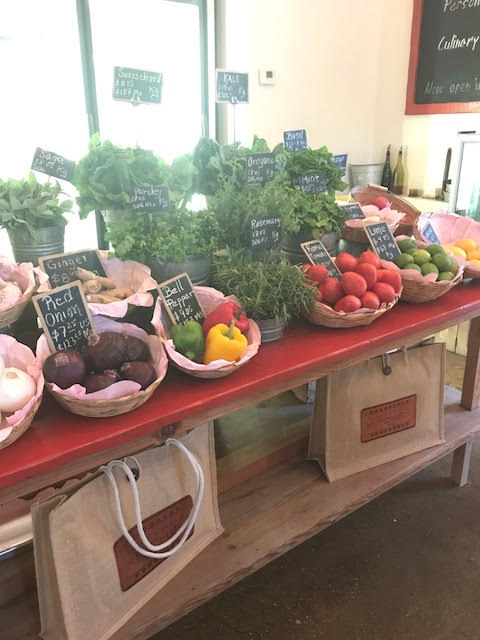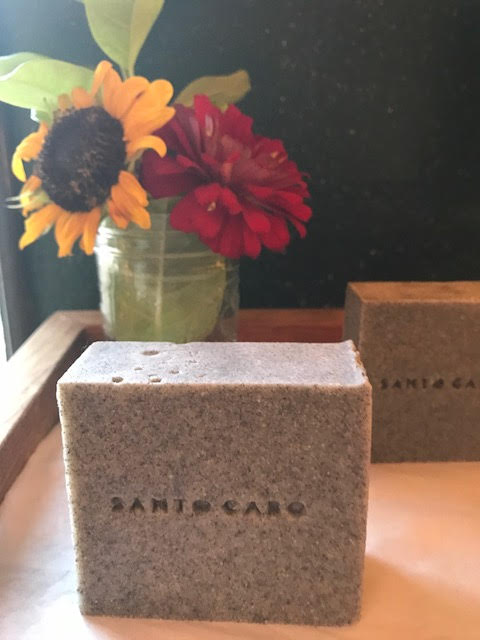 The city church st the central plaza.