Headed into Lucerne like......😊.
---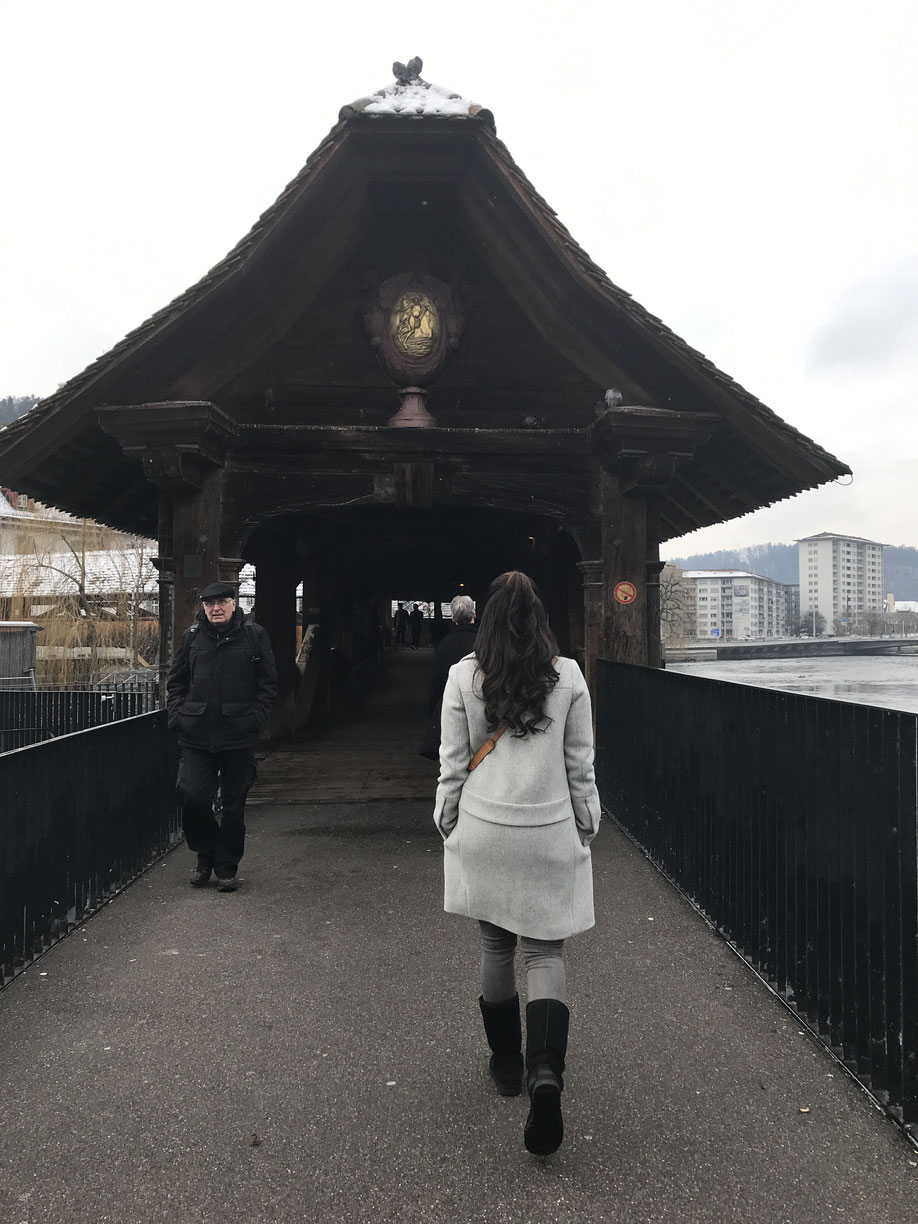 Here's one of the famous wooden bridges in Lucern. So beautiful!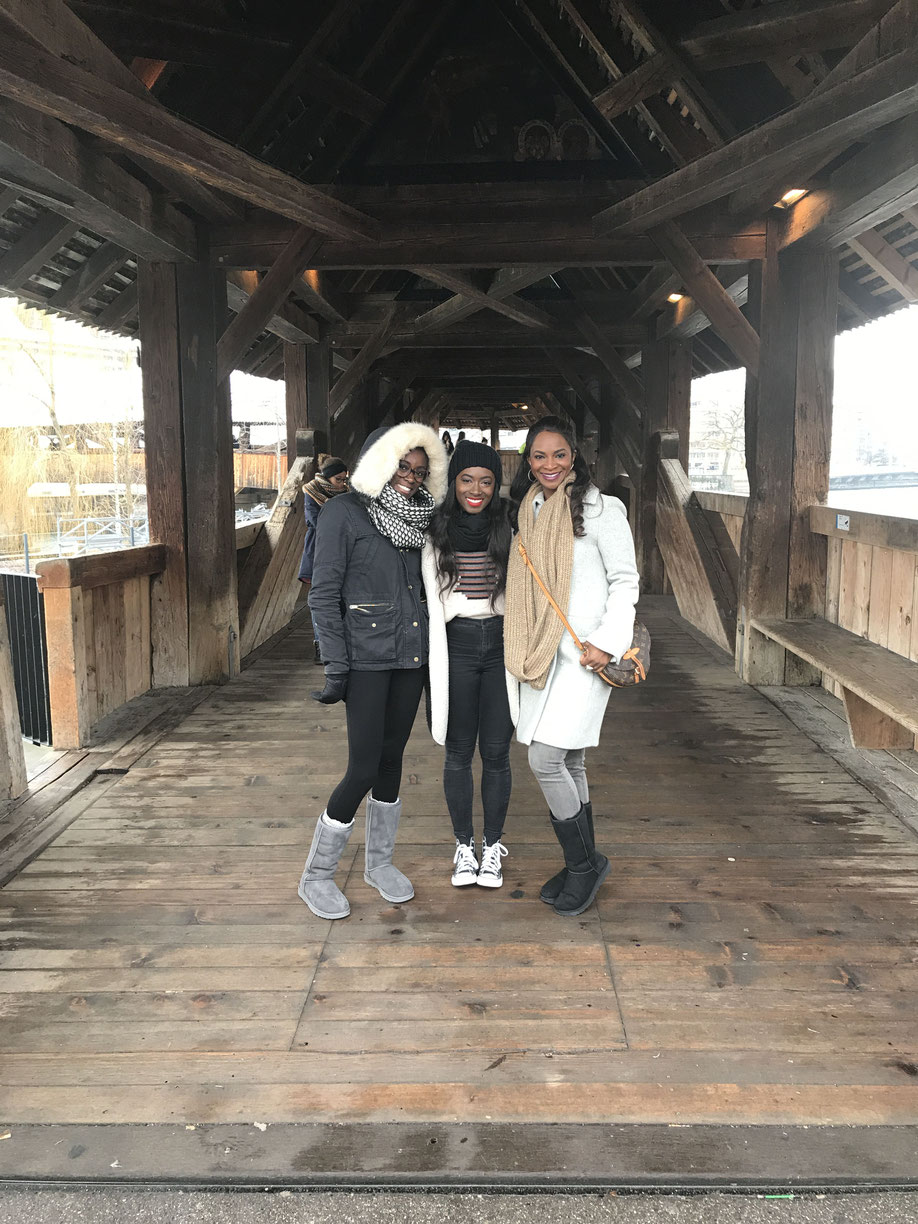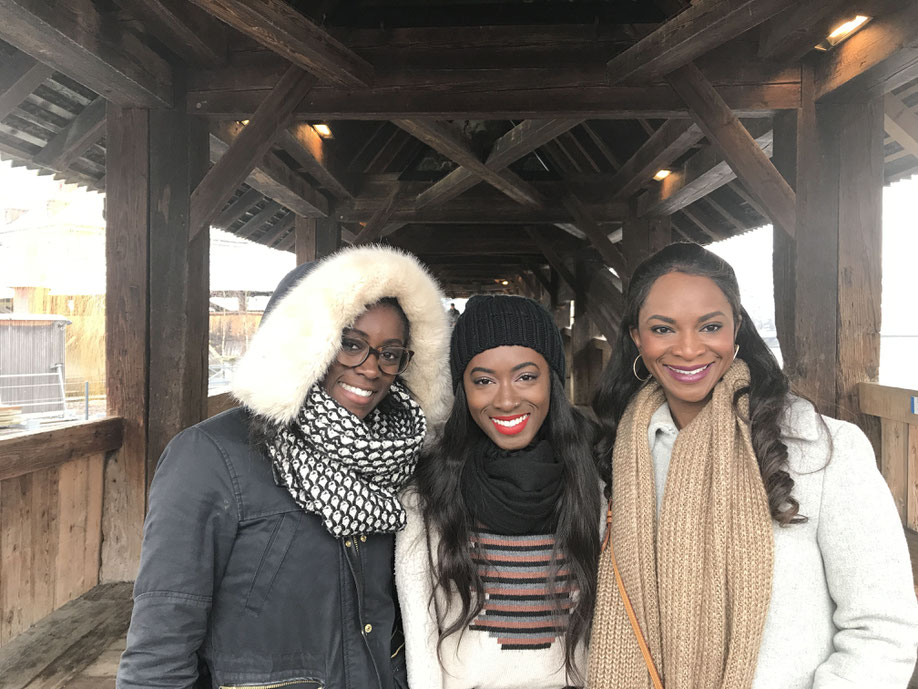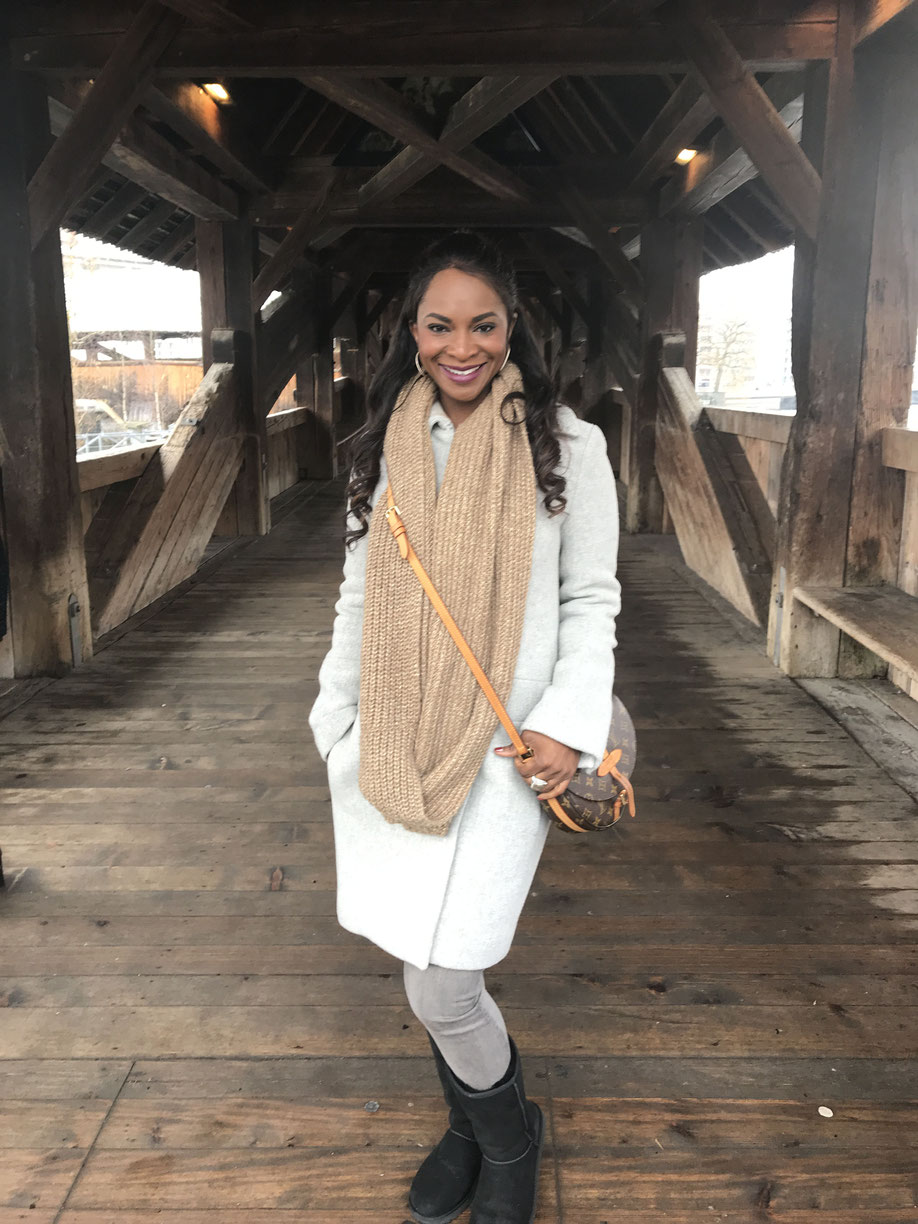 The lighting was perfect! #perfectlighting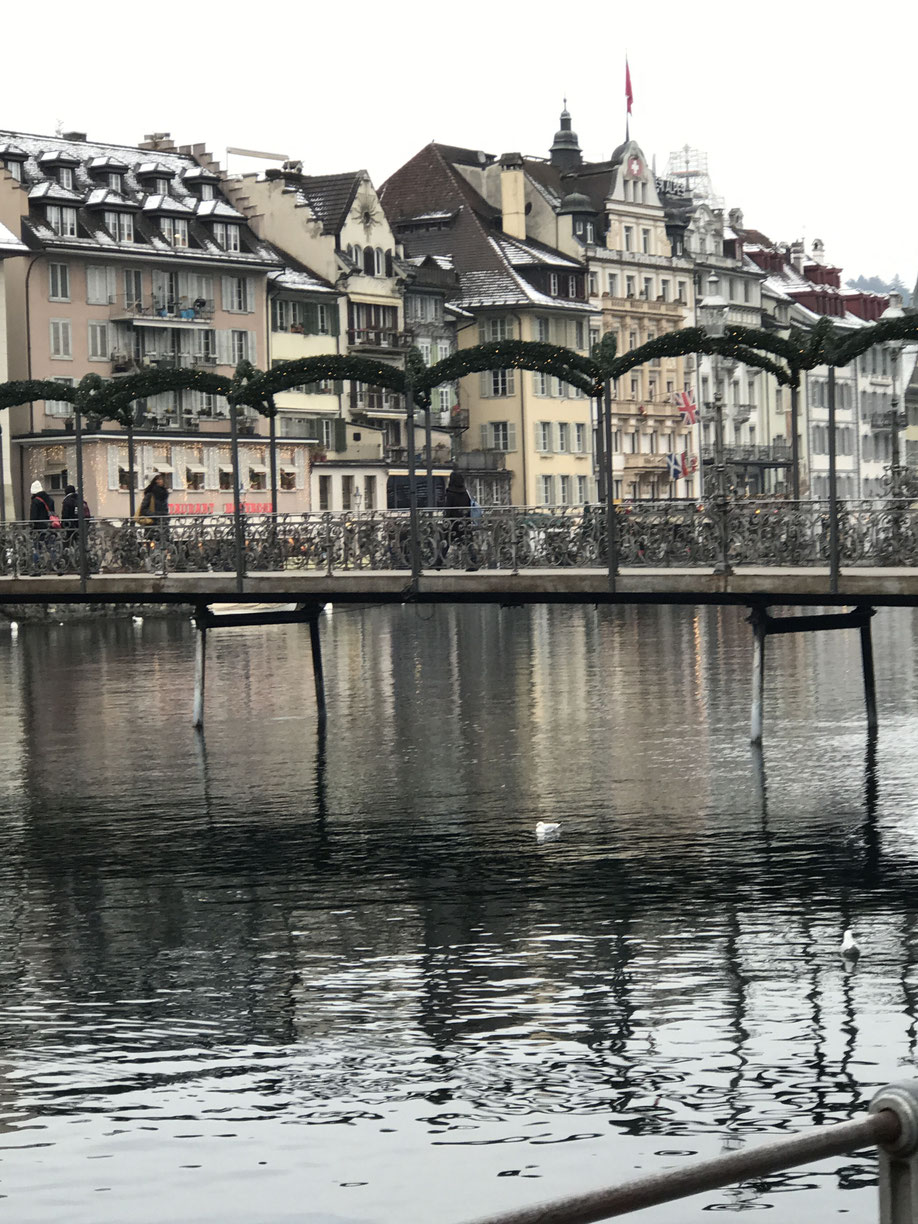 Beautiful Lake Lucern. Beautiful architecture!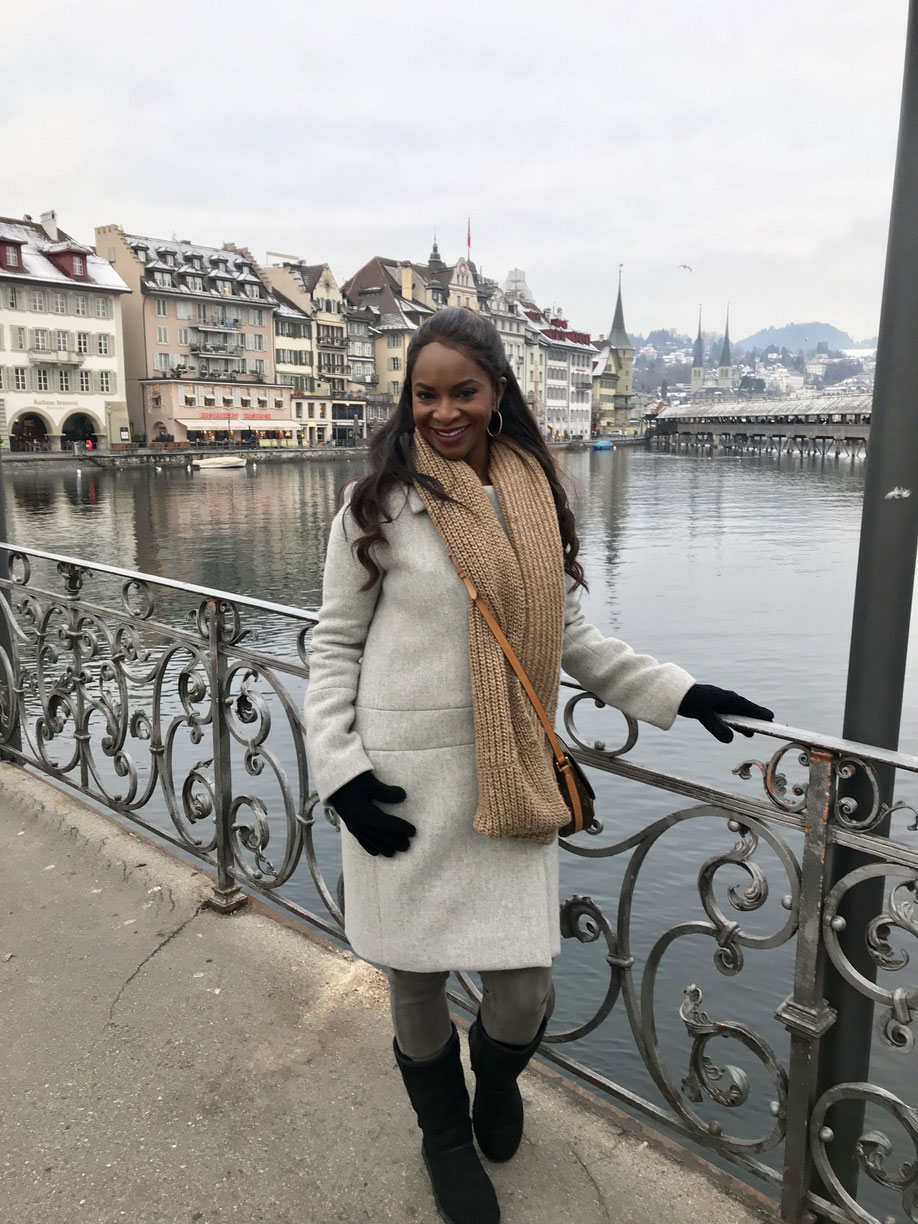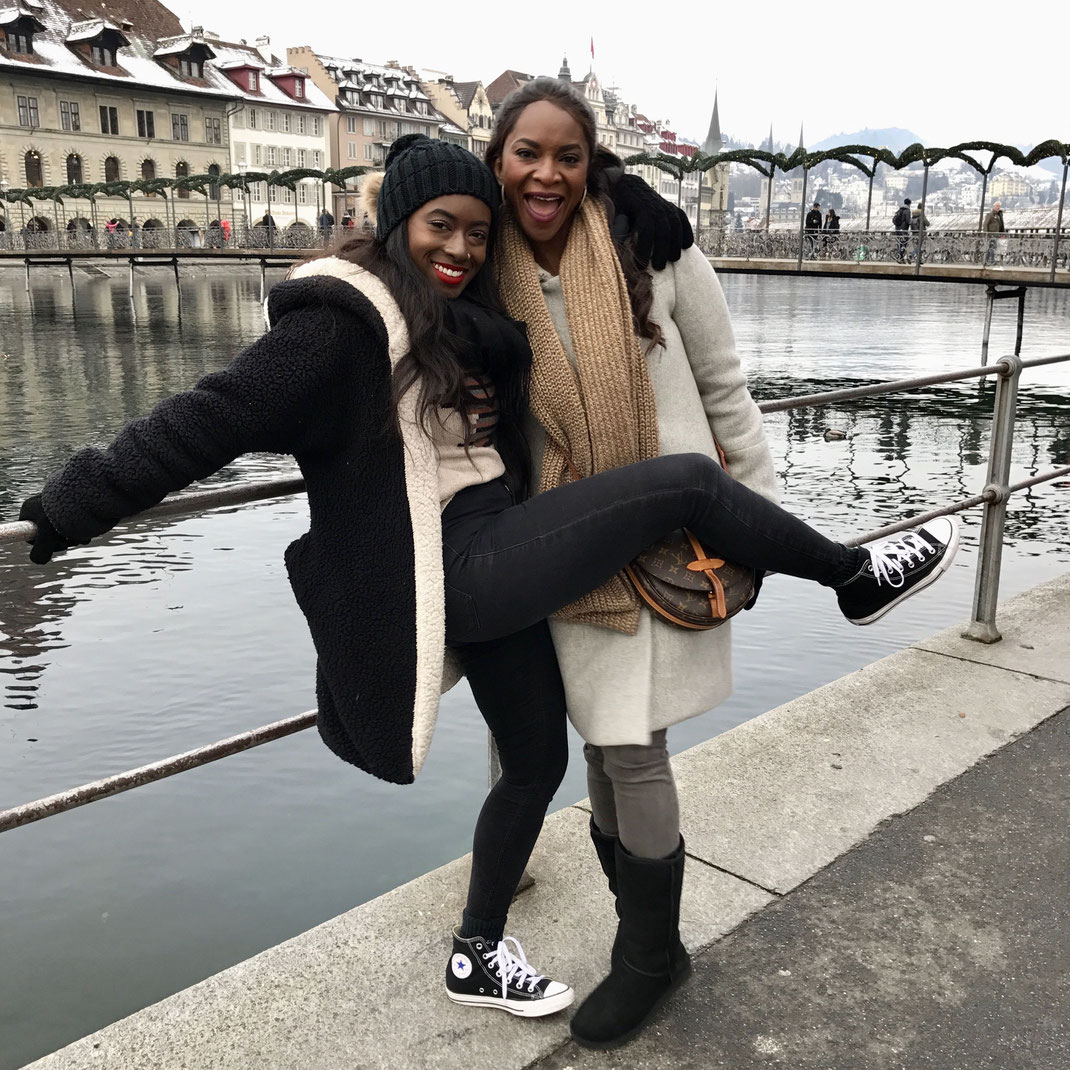 Fun, silly moments with Reni Rens…my big girl.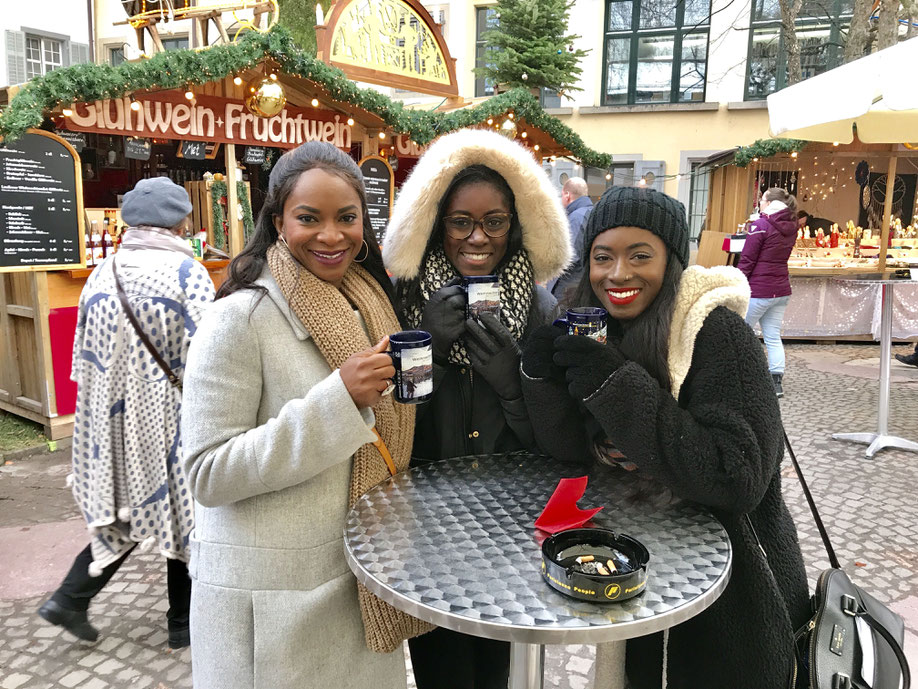 At a Christmas market enjoying some much needed warm Gluhwein to warm us up. Enjoying the regular one with my big girl. My little girl in the middle has the non alcoholic option. It's freezing out here! ❄️❄️brrr.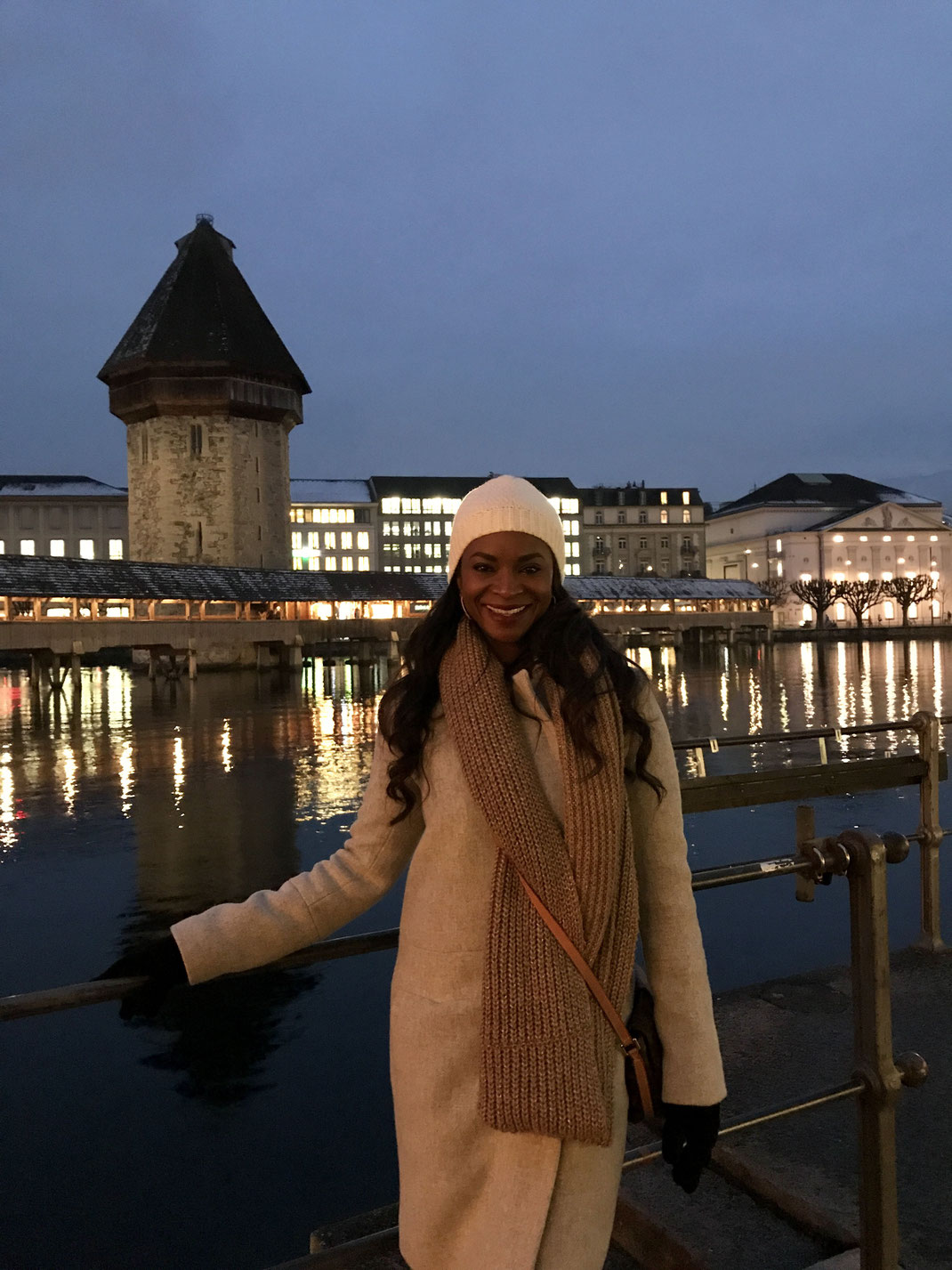 Wow, we've spent the entire day in Lucern. Now, it's even prettier! O my… The lights…the reflection on the lake—spectacular!!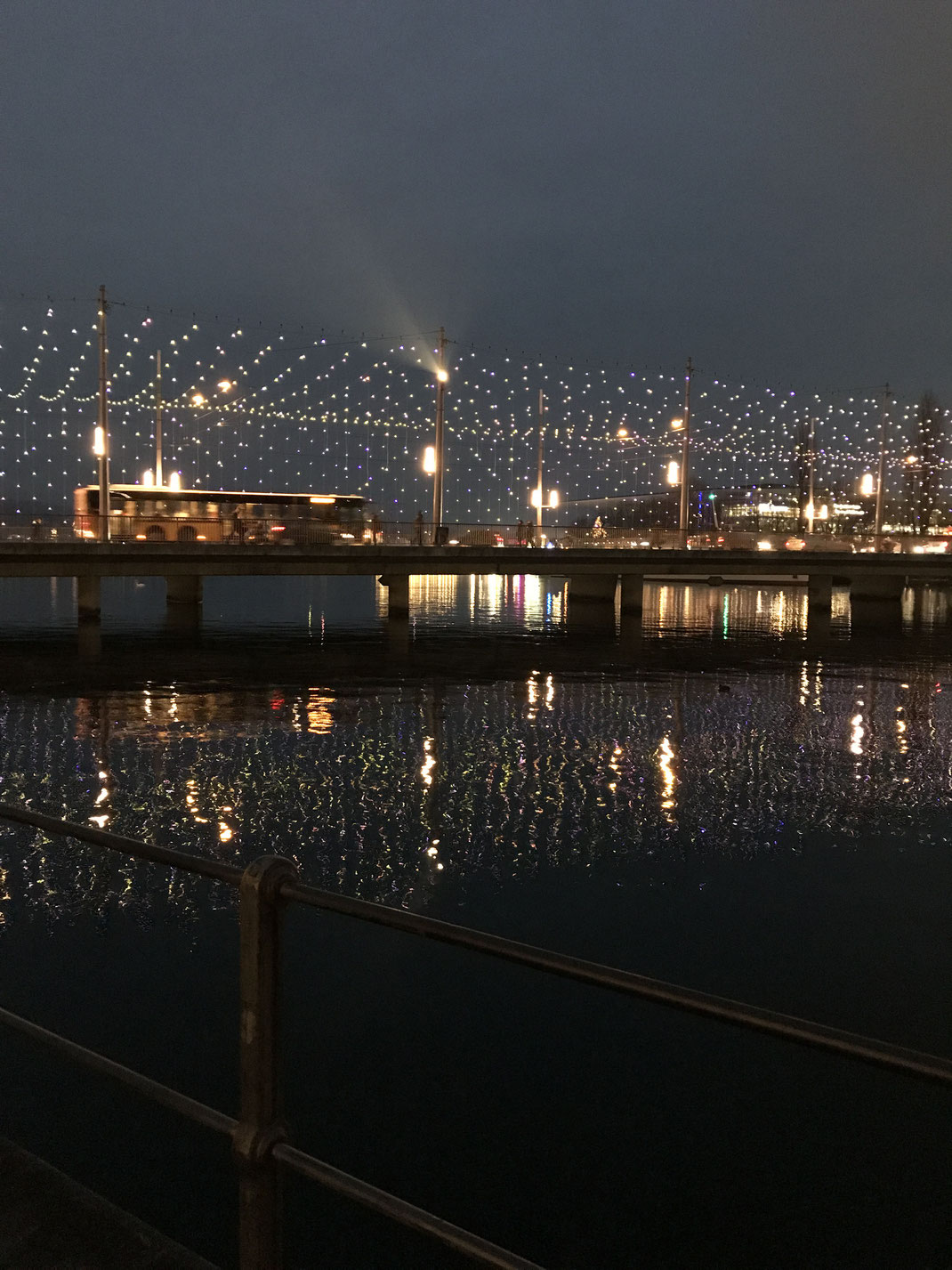 Stunning Christmas lights reflecting on Lake Lucern.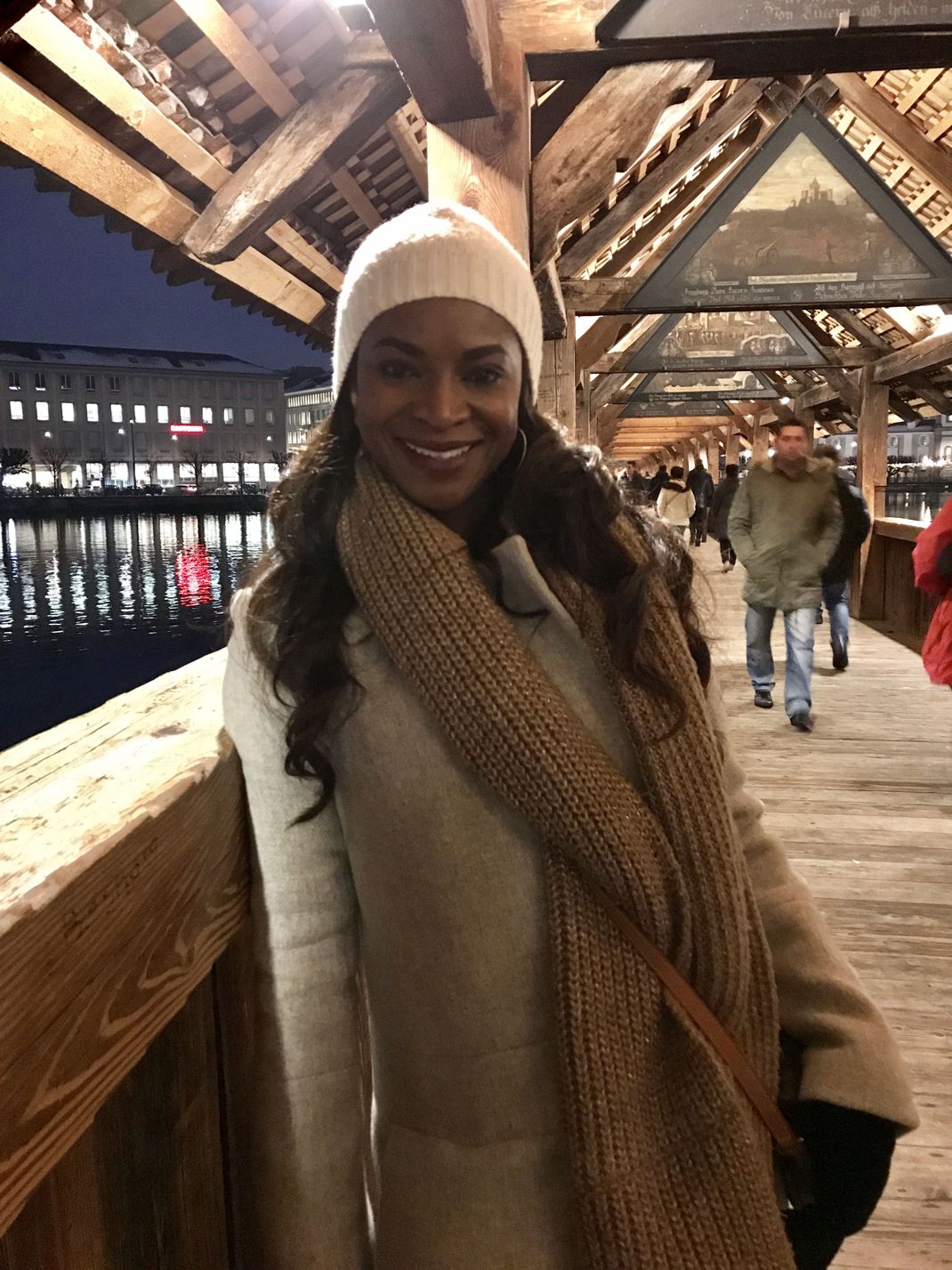 On the very famous Chapel Bridge in Lucerne. One of a few wooden bridges in Lucern. Stunning!!!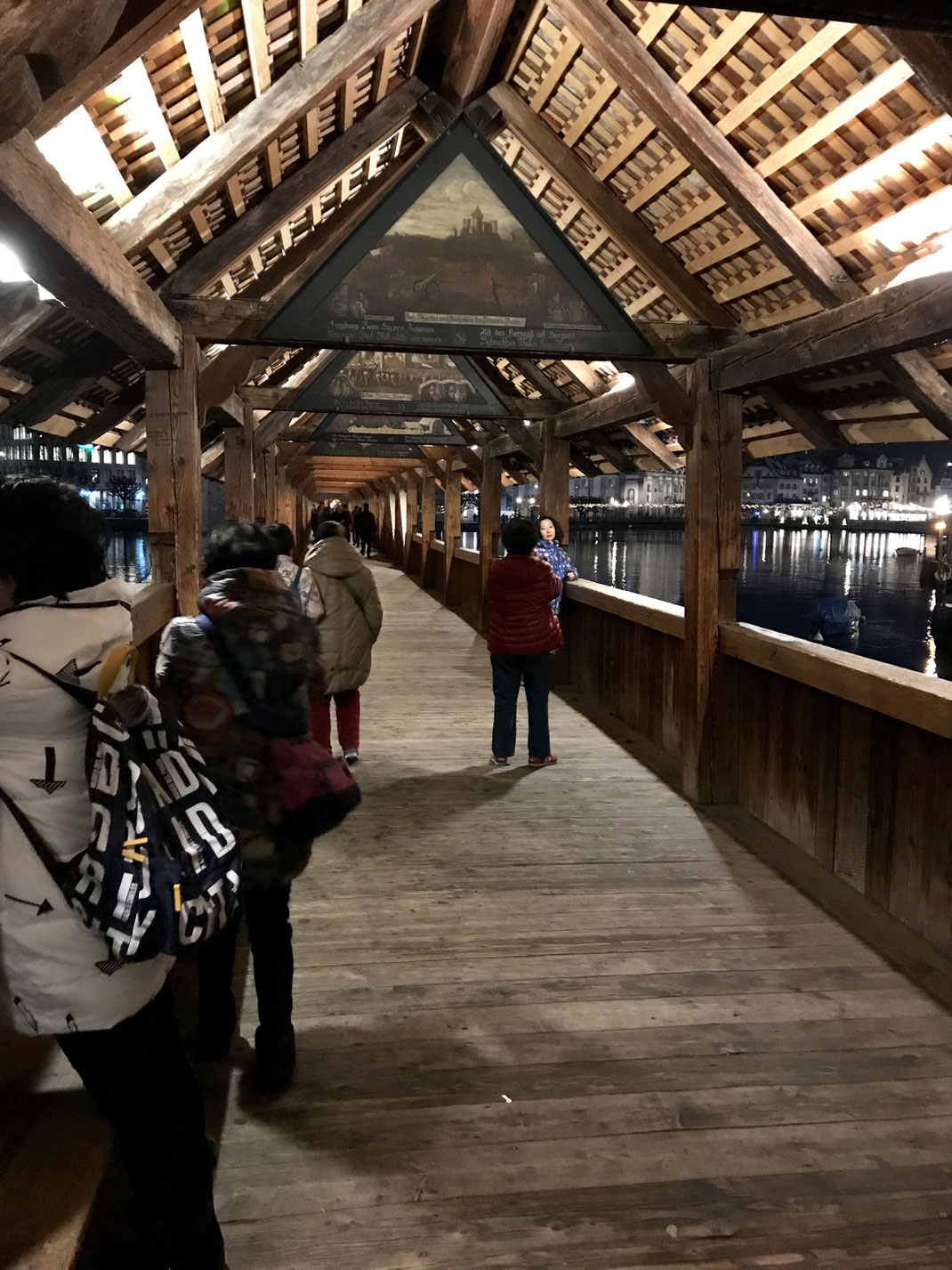 Another shot of the bridge.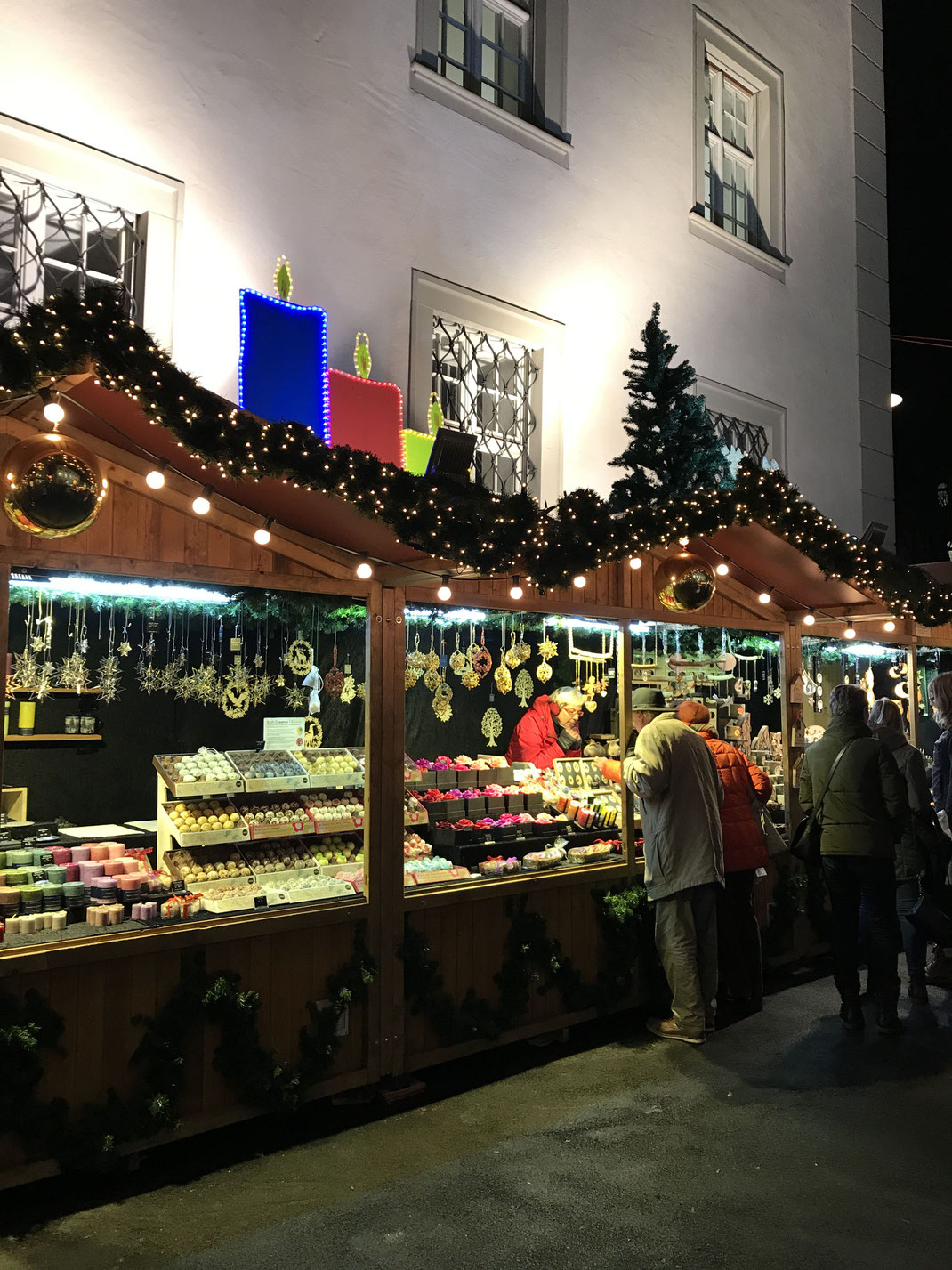 The Christmas market at night.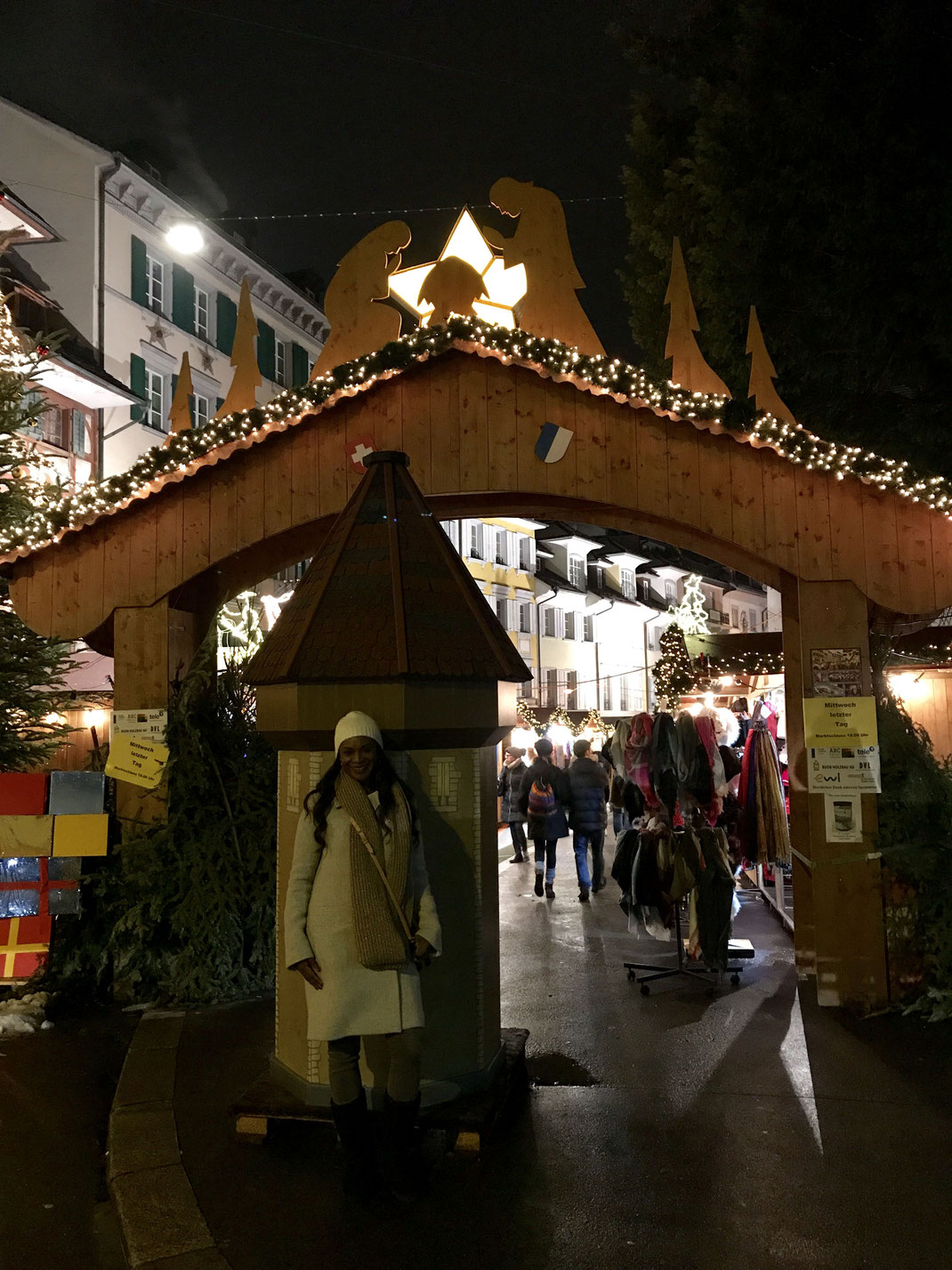 At the exit of the Christmas market. What a fun day we had in Lucerne. Spent 8 hours here, and it felt like 2 hours. Got lots of walking in…and a tiny bit of shopping. Bye, Lucerne. See you soon!