I've always wanted to visit Venice. I've been to other cities in Italy-Rome, Florence, Milan, Amalfi coast and it's surrounding areas-Capri, Ravello, Positano-but not Venice until this year.
What did I think of Venice?
Look through my pics, and my thoughts to find out!
---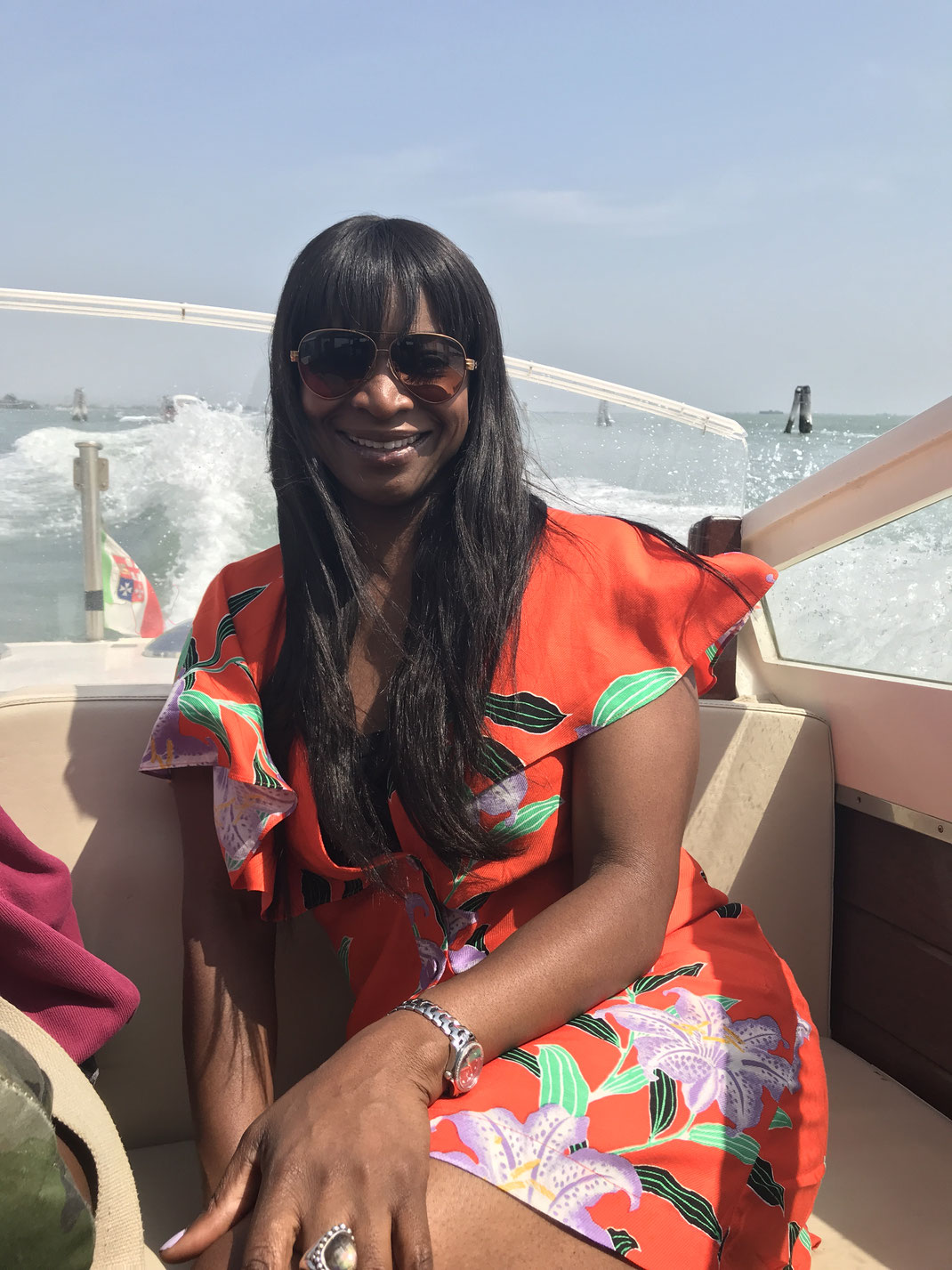 On the water taxi-a boat from the airport to the city in Venice. We took the option of a private water taxi. Quite pricey, but seemed like the better choice, rather than the packed public water bus...which also takes longer. The boat went really fast!!!....but it was otherwise lots of fun. I'll recommend this option if you're going there.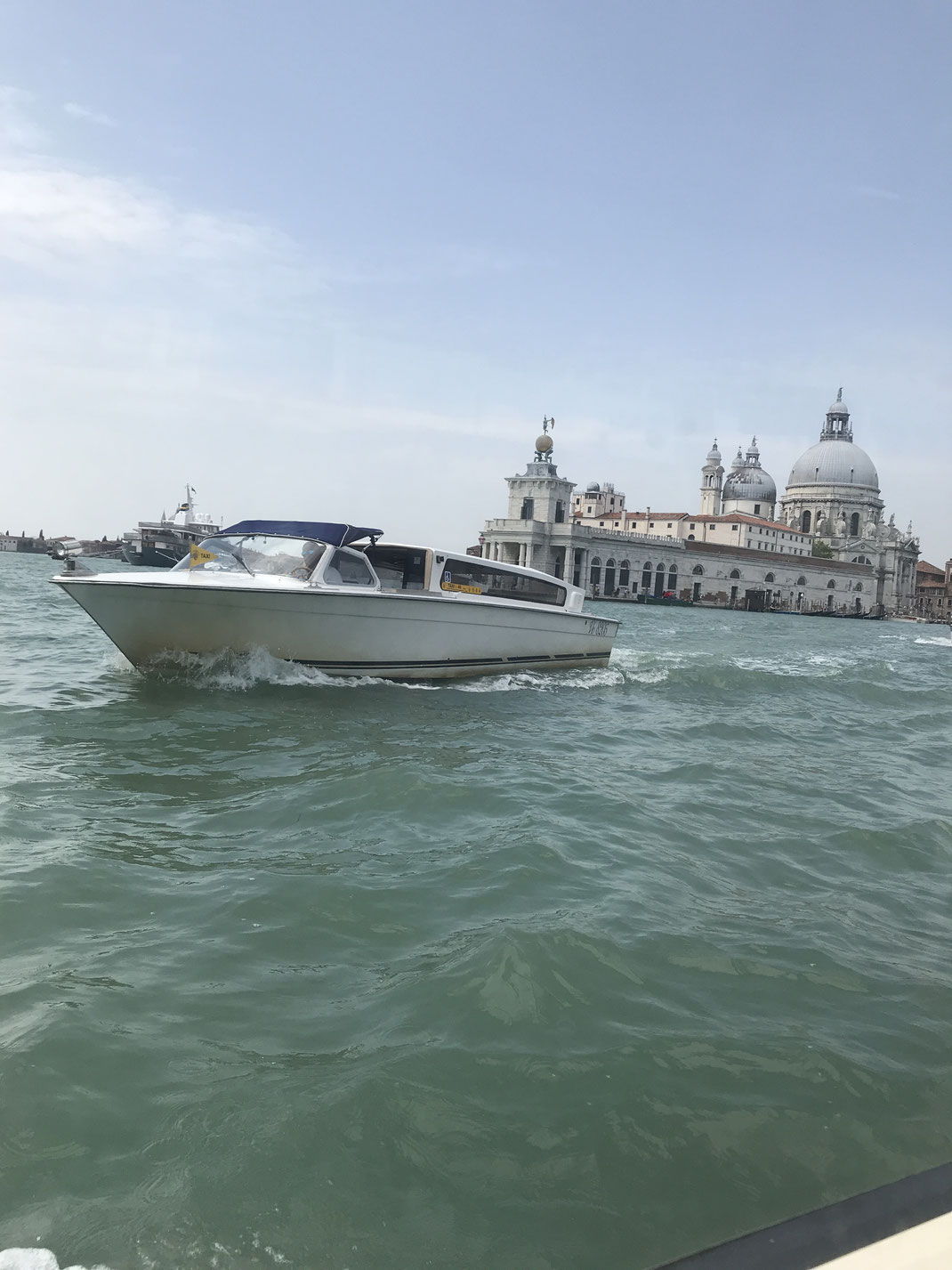 Water taxi. Venice's main mode of transportation, as there are canals everywhere!! This is the private option.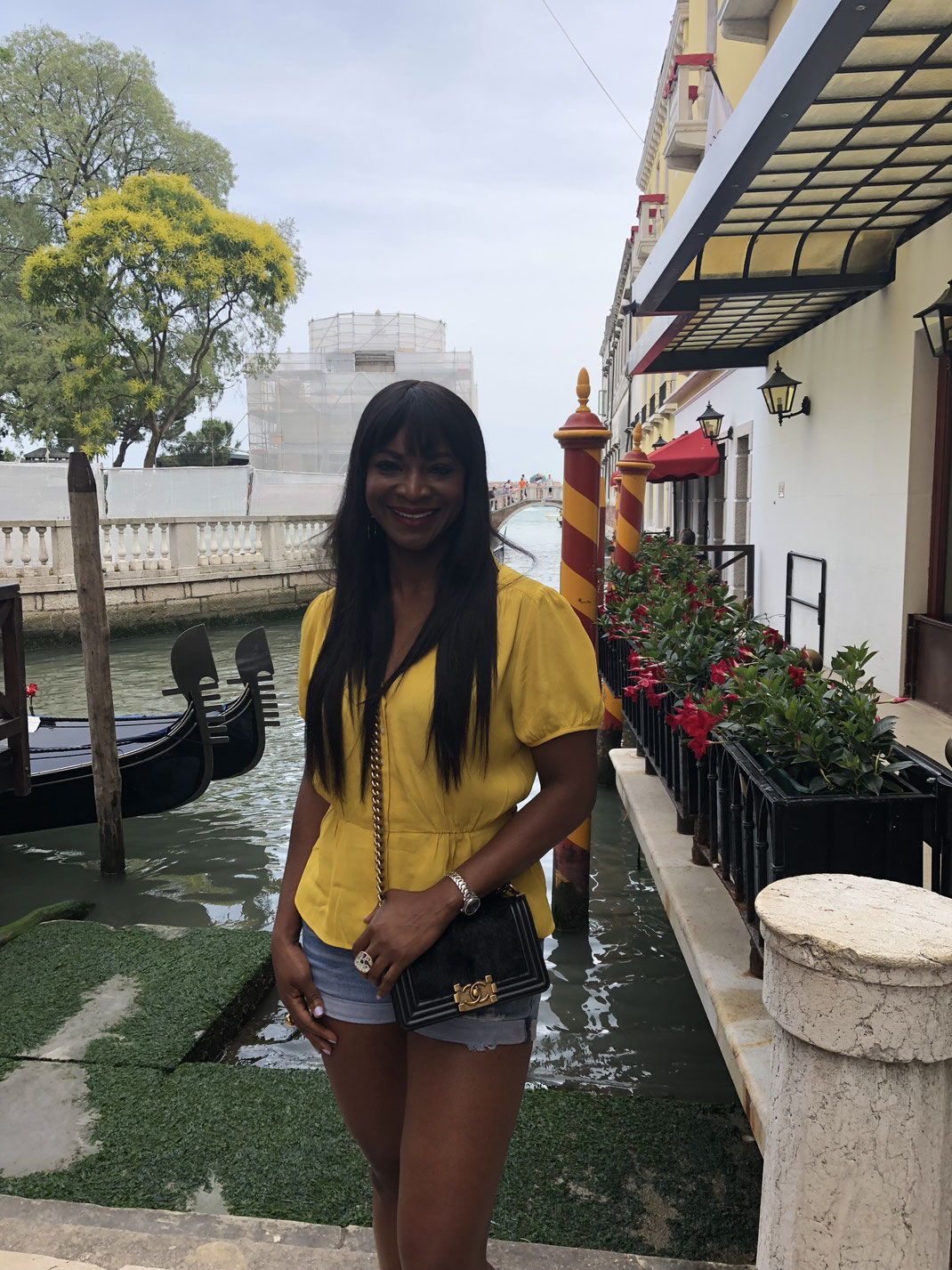 Day 1. Arrived at the hotel. Freshened up...ready to explore with my daughters.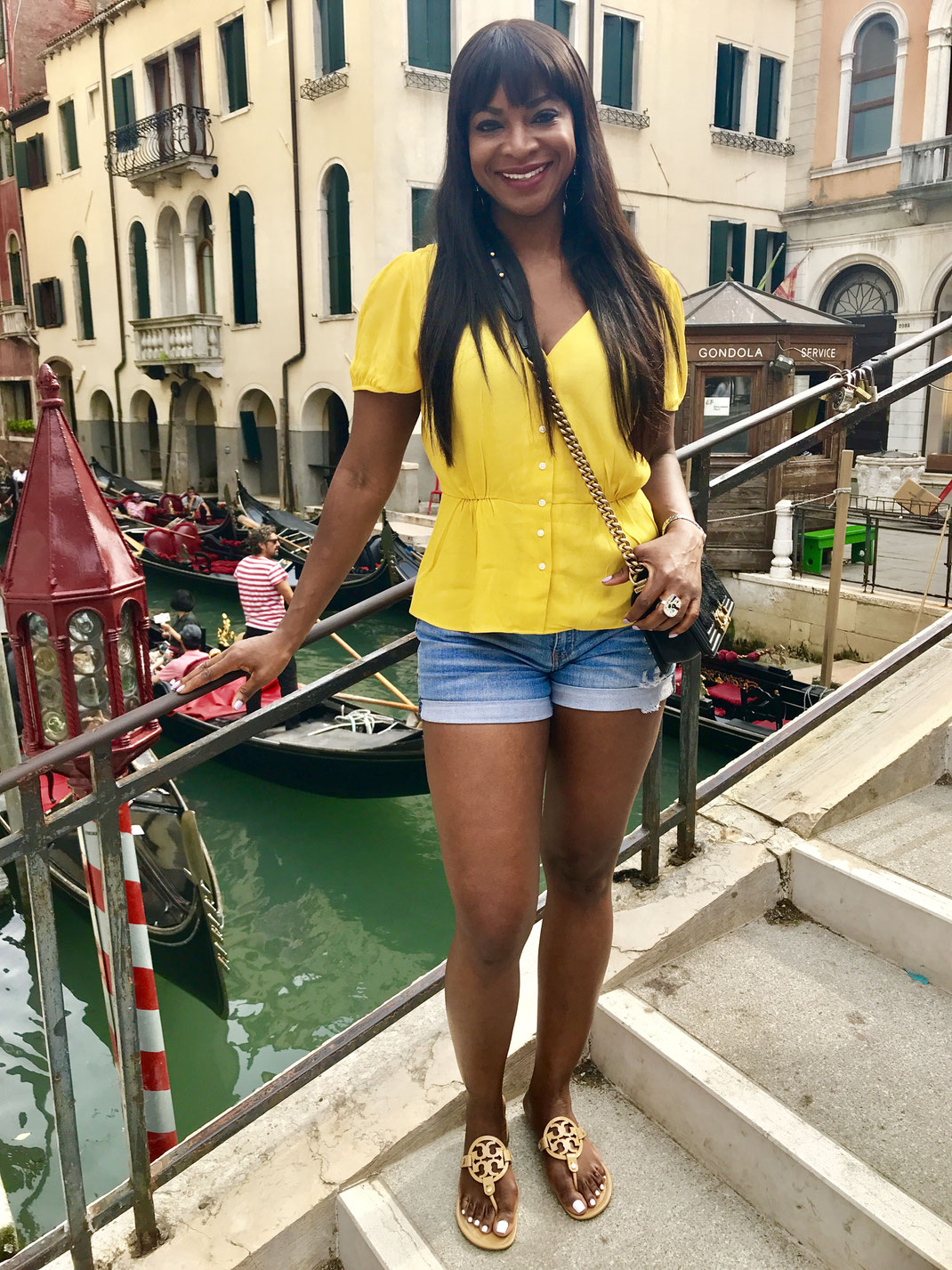 Can't miss the canals and pretty gondolas. They are everywhere!!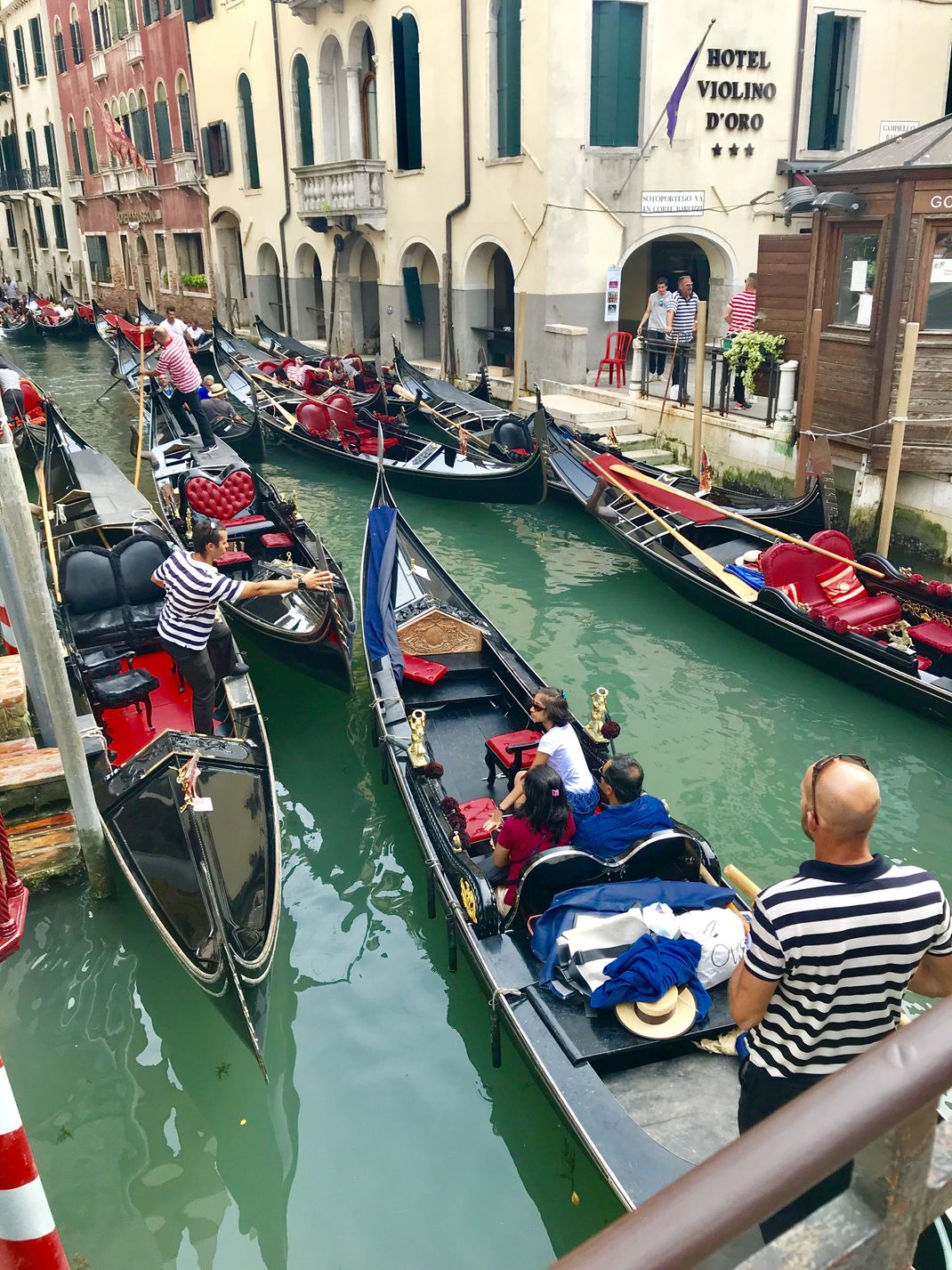 Such pretty gondolas, lining up the canals everywhere you look. Pretty colors all around as seen in all the pictures!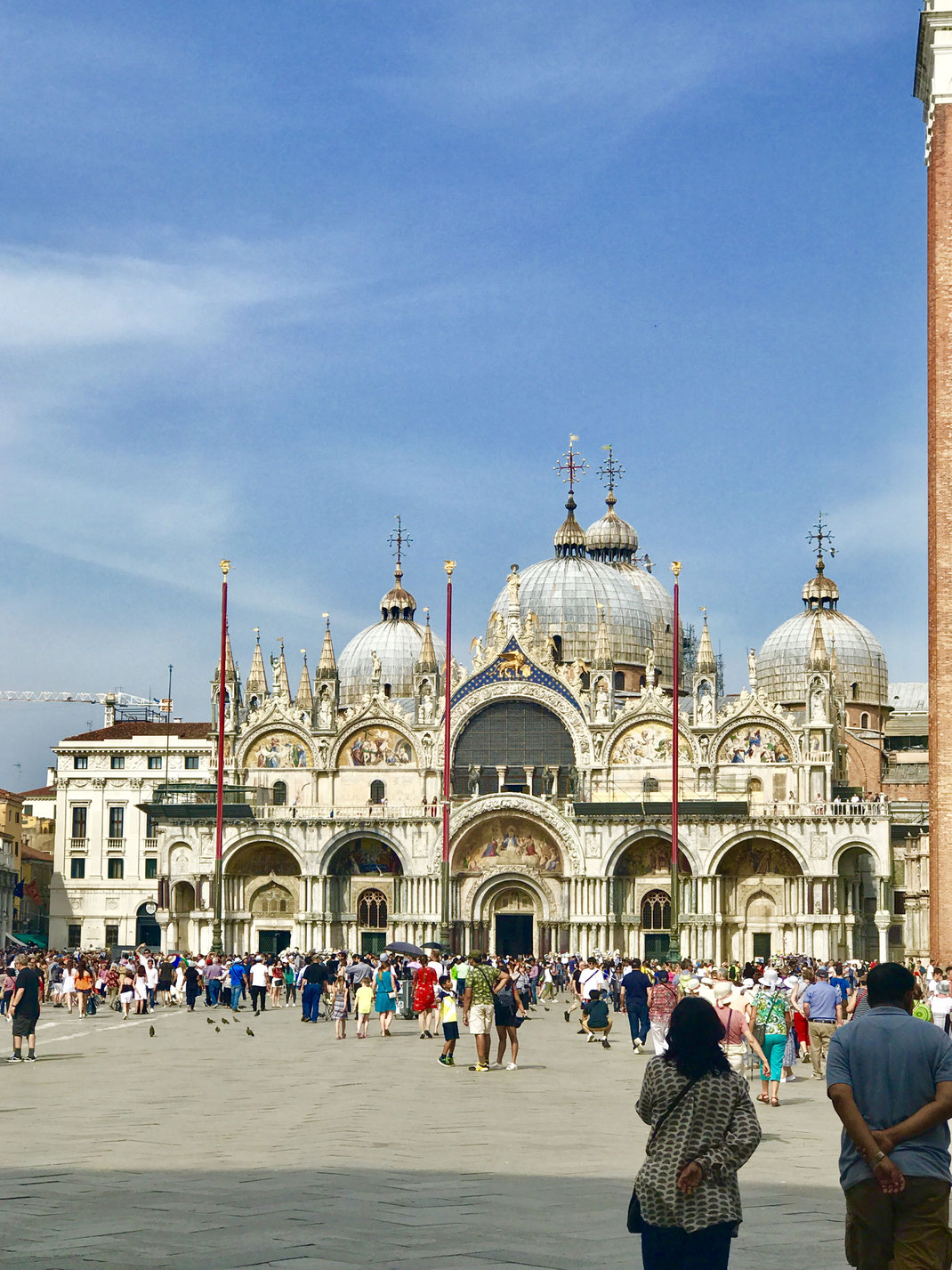 One of the must see sights in Venice. St Mark's Basilica. So ornate and gorgeous! We opted not to go in. We have seen SO MANY churches in all our trips to Italy, that we decided we'd just look from the outside. We only had 3 days on this trip. If you haven't toured any of the basilicas in Italy, you must tour a few. They are unbelievably incredible!!!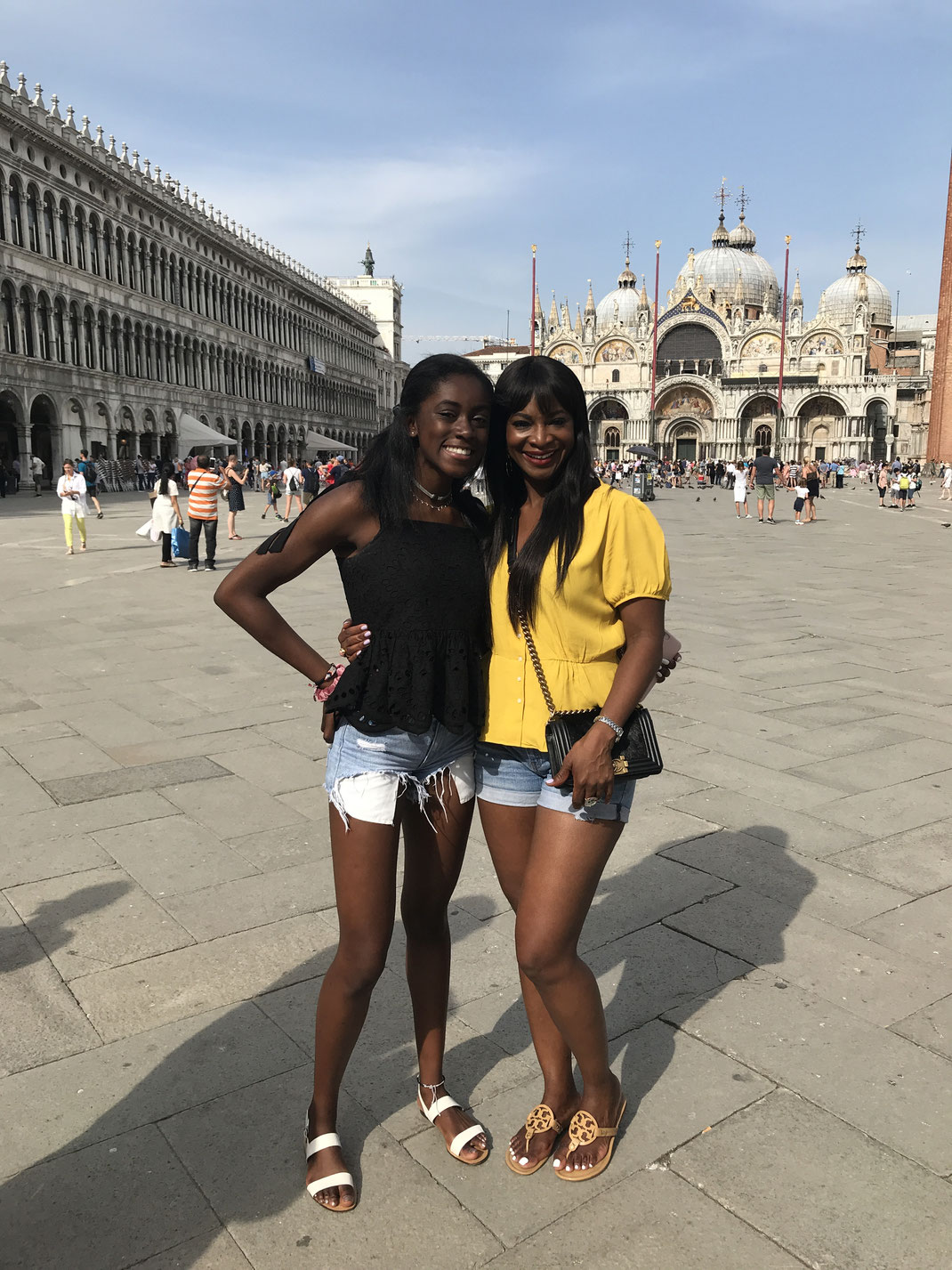 Me and my younger daughter, Moni Mons in St Mark's square, across from the basilica. 
St Mark's square is a must see also, especially when it's not crowded. It truly is beautiful.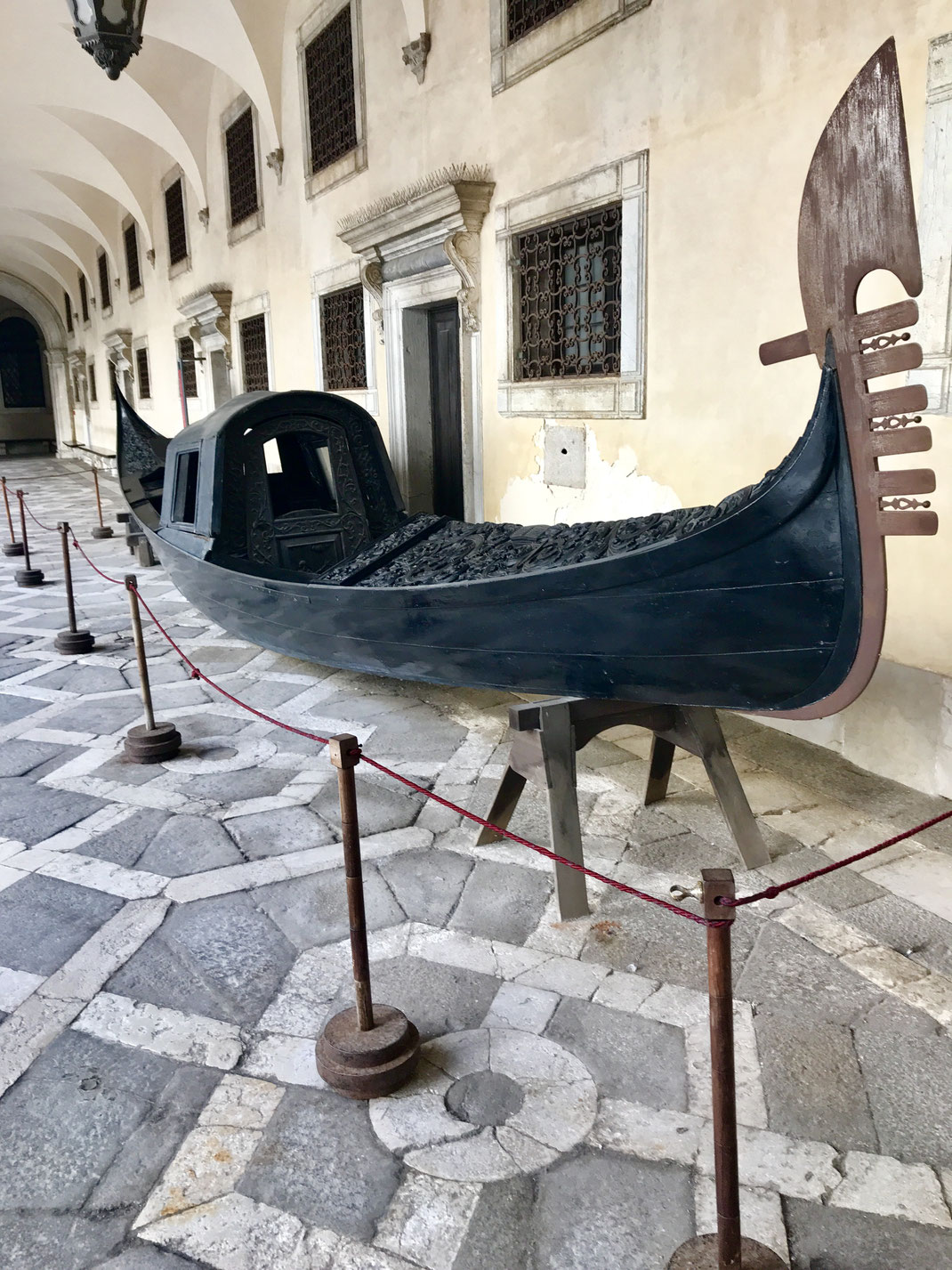 Exploring Doge's Palace. A museum in Venice. This structure of this gondola caught my eye.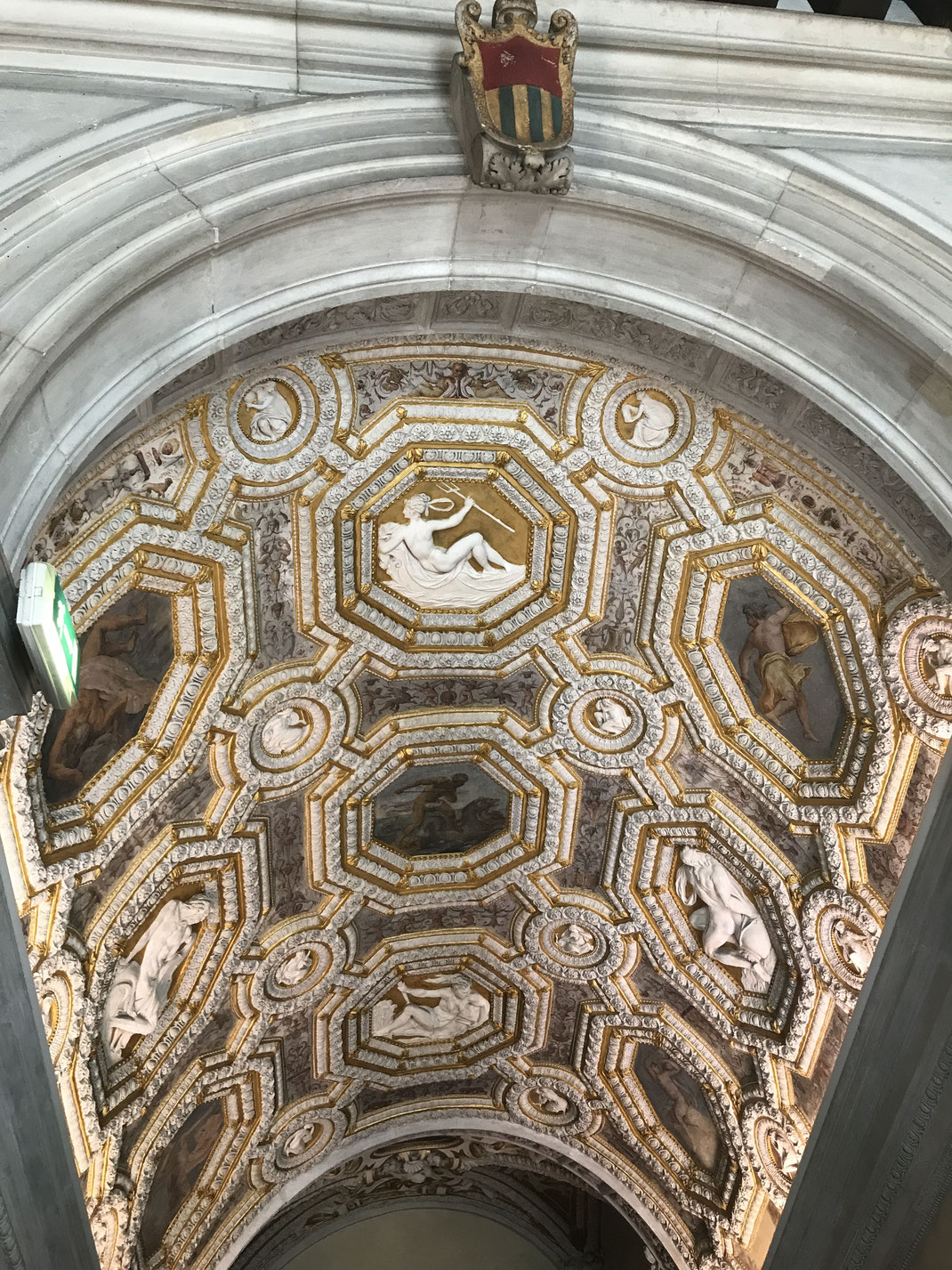 Inside Doge's Palace-a museum where you can take guided tours. So ornate!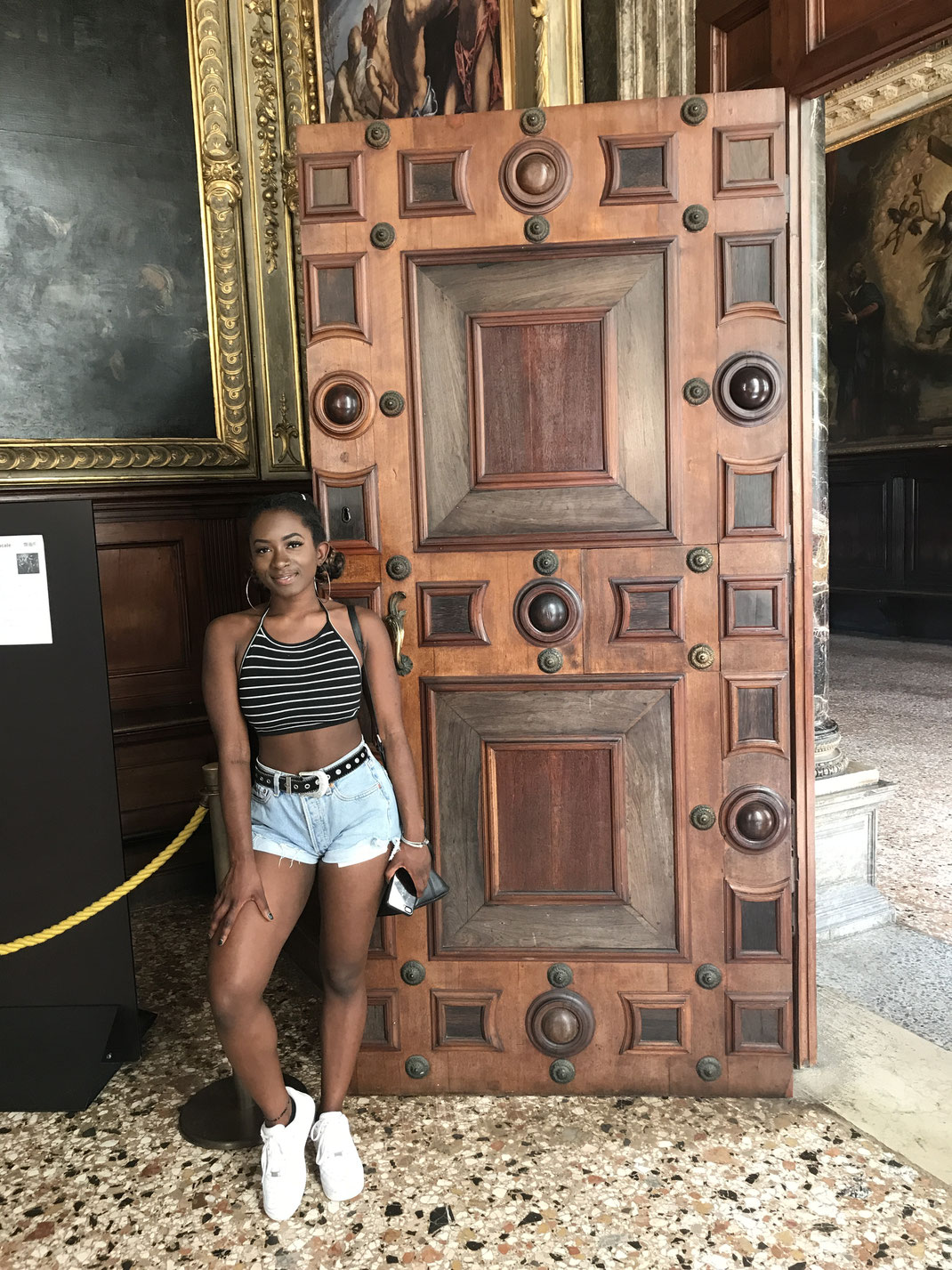 Isn't she beautiful??  The door or my older daughter, Reni Rens? Lol!!! They are both exquisitely beautiful! This door was inside Doge's palace.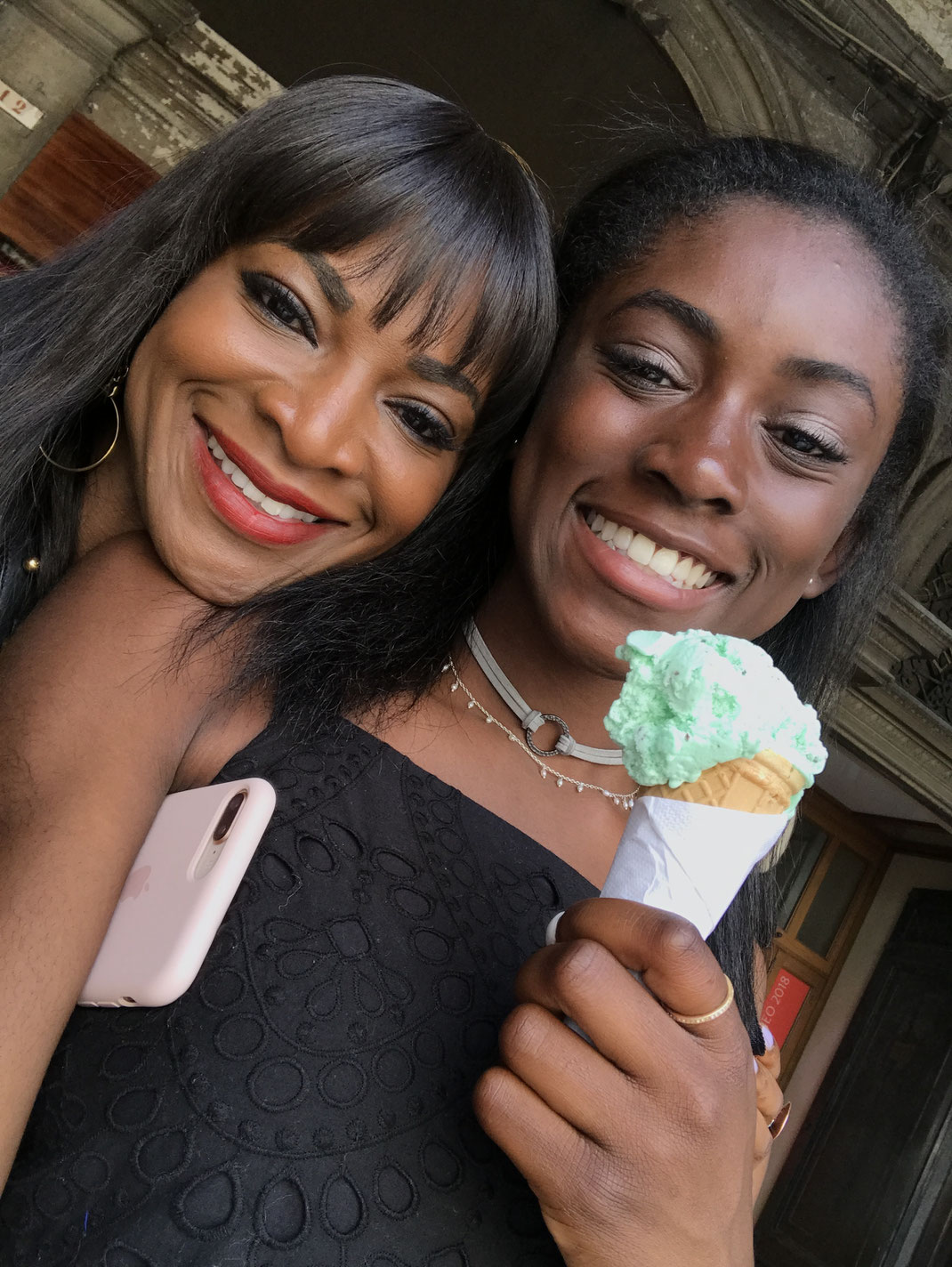 What's a visit to Italy without gelato??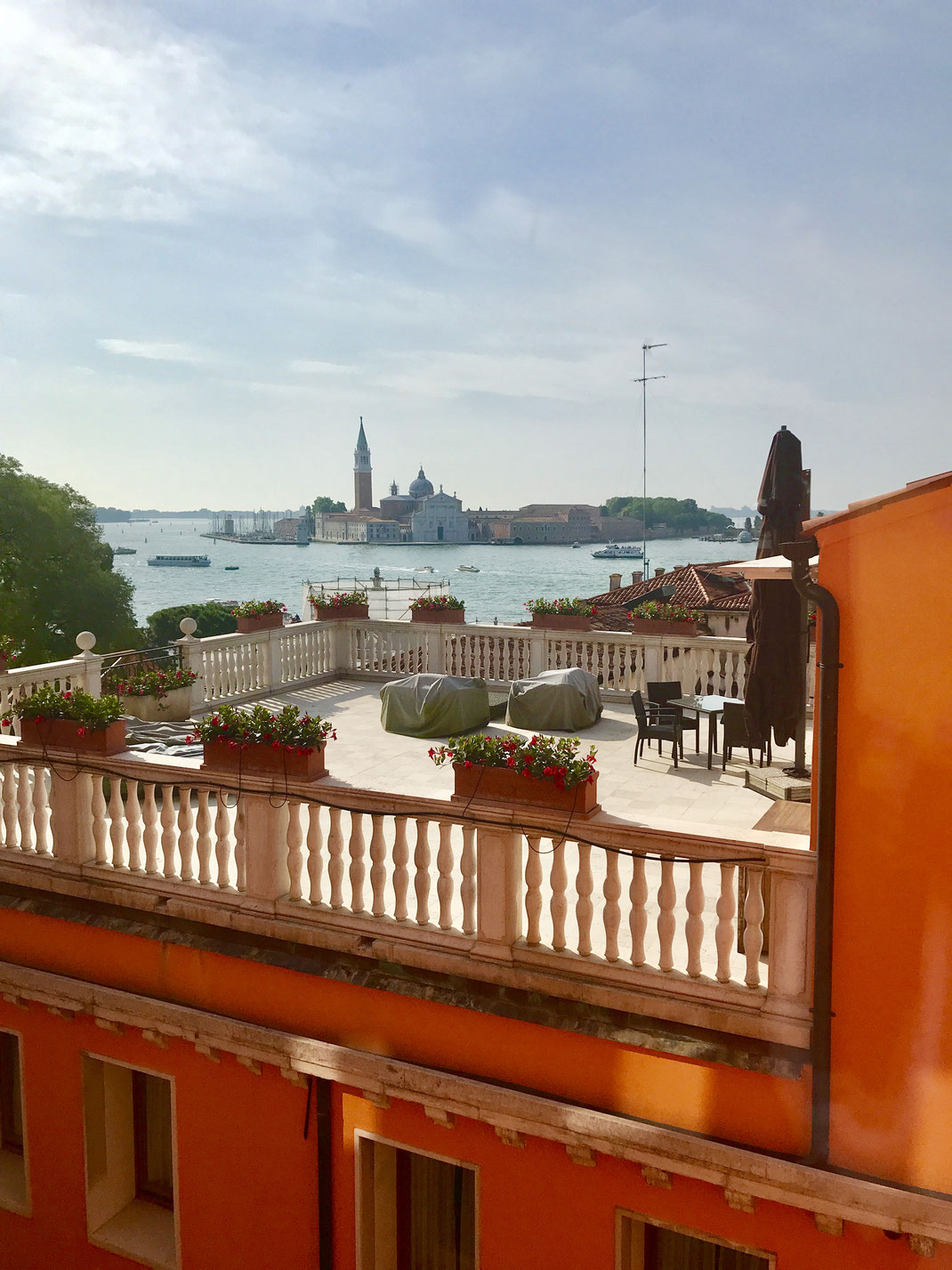 View from our hotel window. I loved all the bright colors in this city!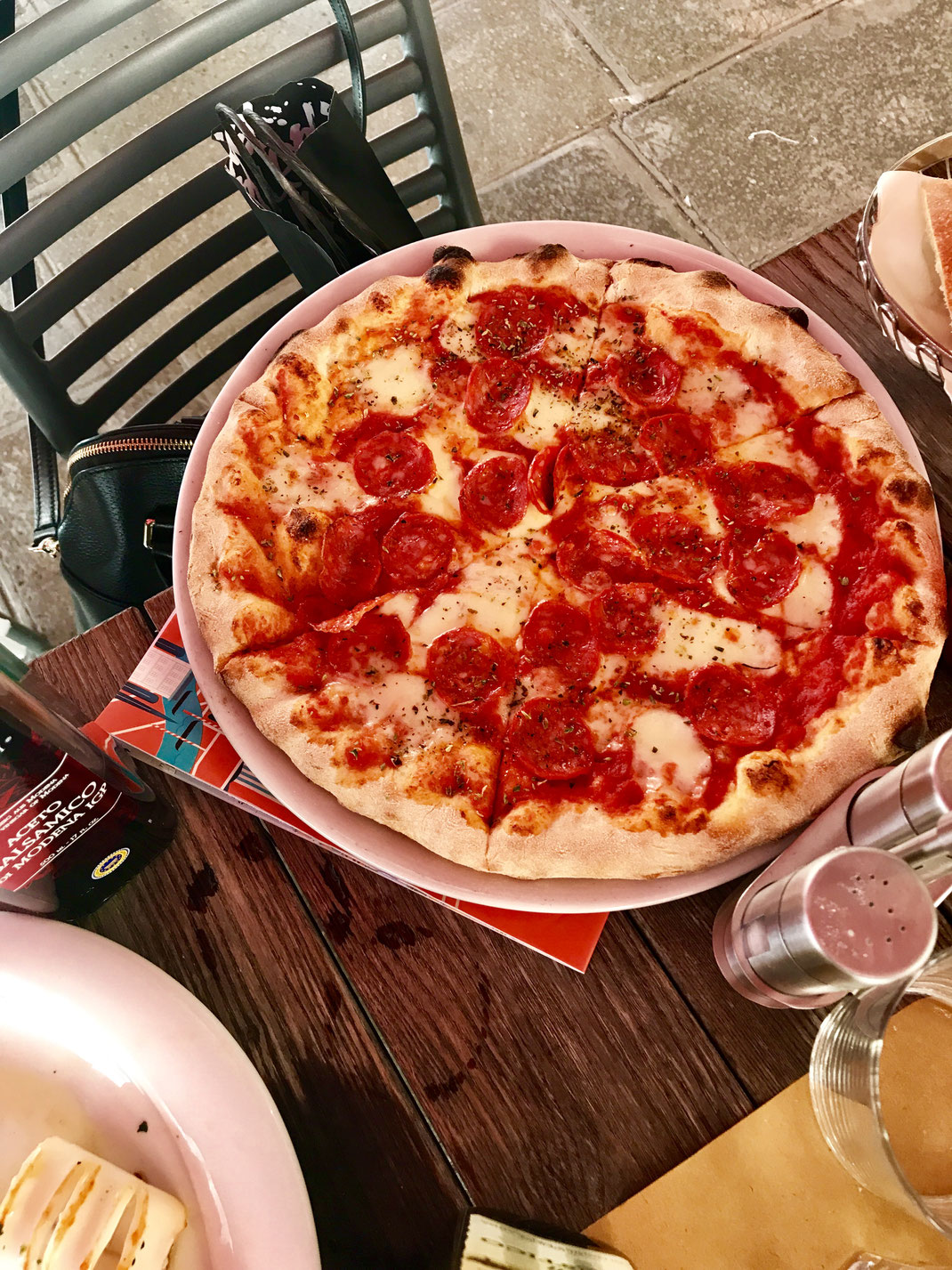 Now, let's talk about the food in Venice!!! Good and bad. Check your reviews online carefully. Take a water taxi out as far as necessary from the overly touristy areas for good meals; which will be tastier and less expensive. Good pizza is not hard to find in Venice. Lots of lovely Bruschetta also. Food is very expensive, so be ready for a few expensive dinners. Plus, adding your very expensive water rides to and fro from dinner, it quickly adds up!!!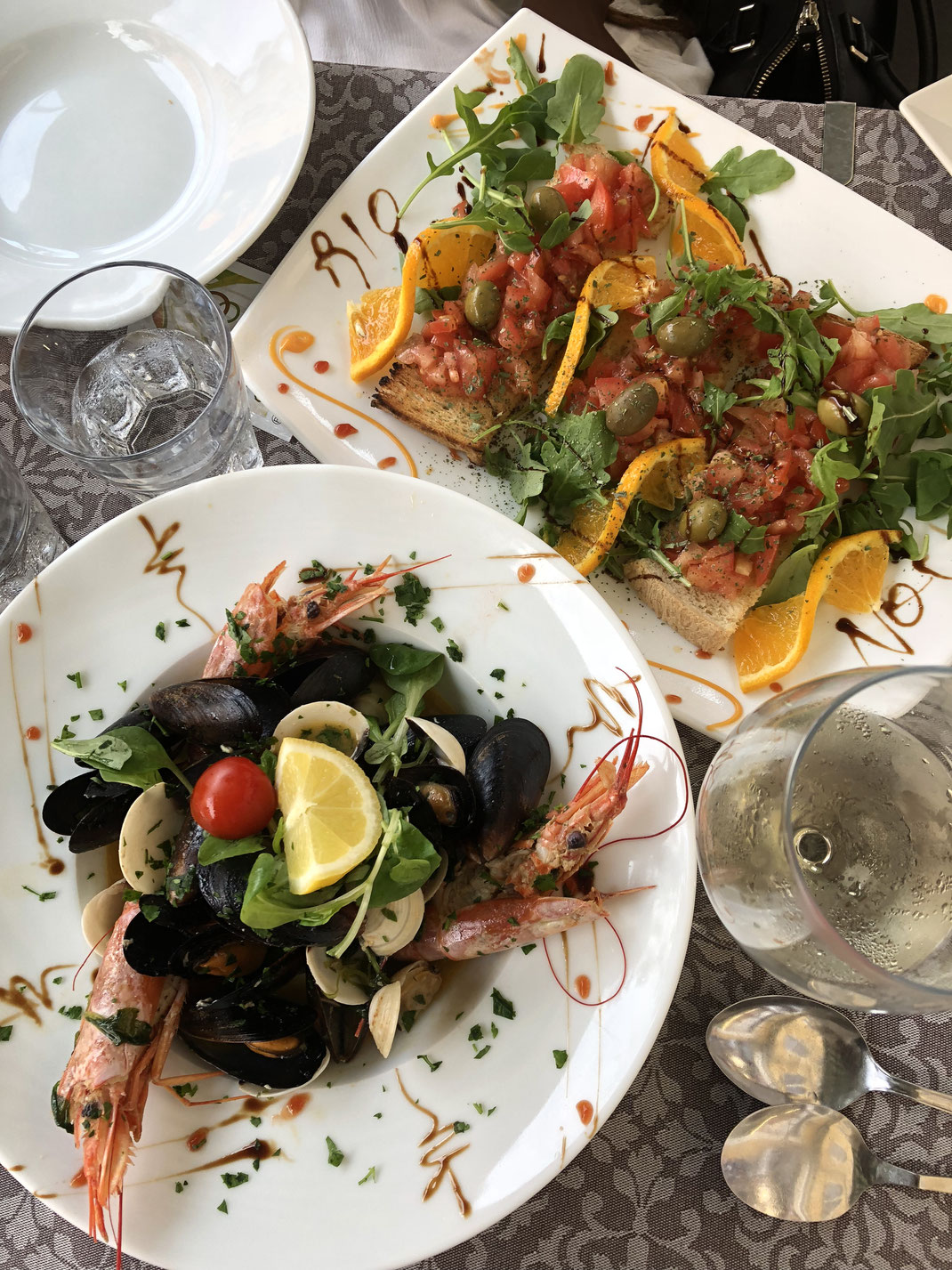 I found this restaurant Ristorante Pizzeria Rio Nuovo on Trip Advisor, and it was just what we were craving. Lovely seafood starter, and one of the best bruschetta we had on this trip! I love Trip Advisor. It has helped me plan many trips!!!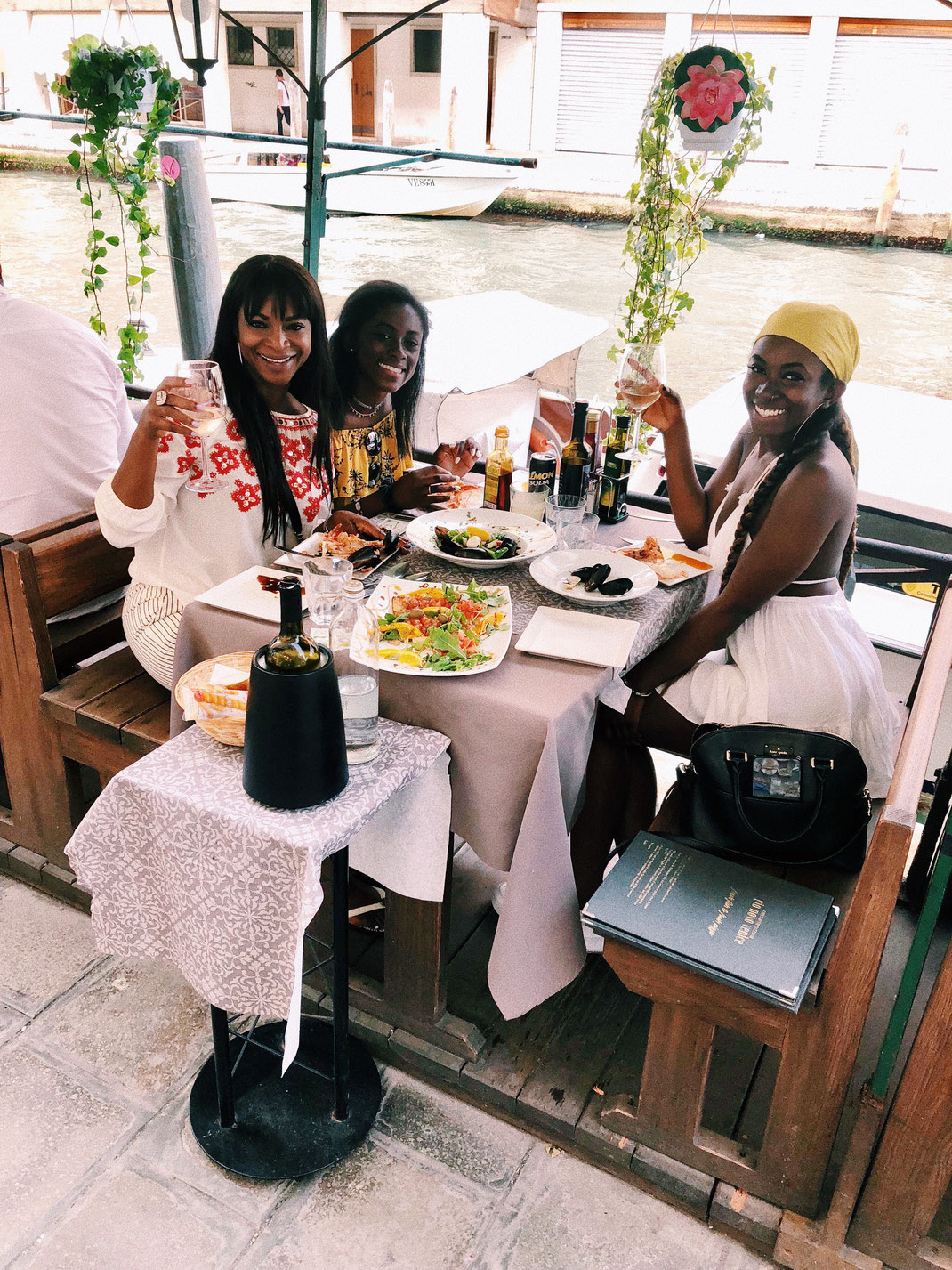 Enjoying the awesome food, awesome views and awesome company-my daughters at Ristorante Pizzeria Rio Nuovo.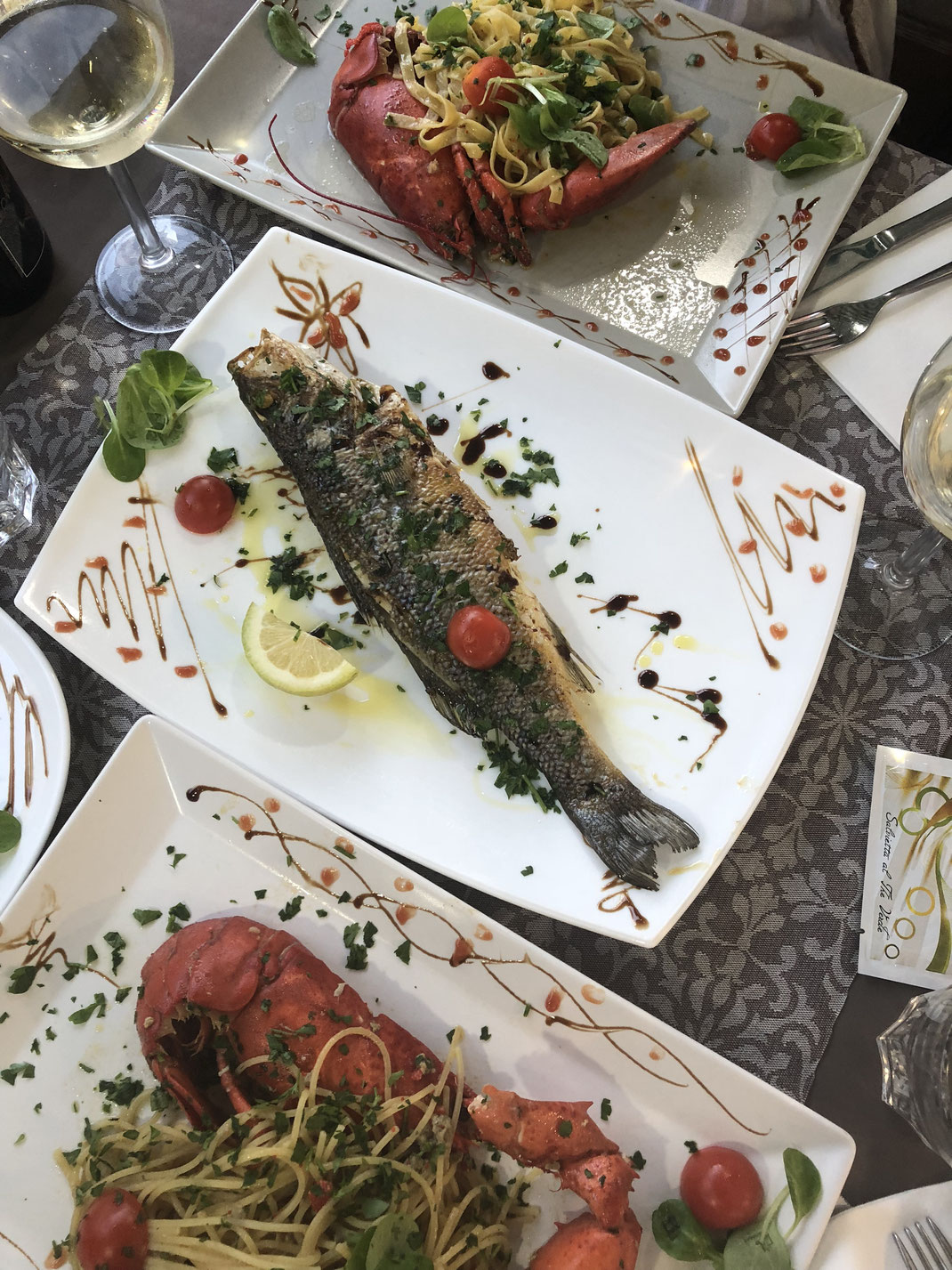 Seafood lobster pasta and whole baked, deliciously seasoned fish at Ristorante Pizzeria Rio Nuovo. Yum!!!
Enjoy the pictures. Take in the beautiful colors and lovely sights....imagine the sounds and imagine yourself there.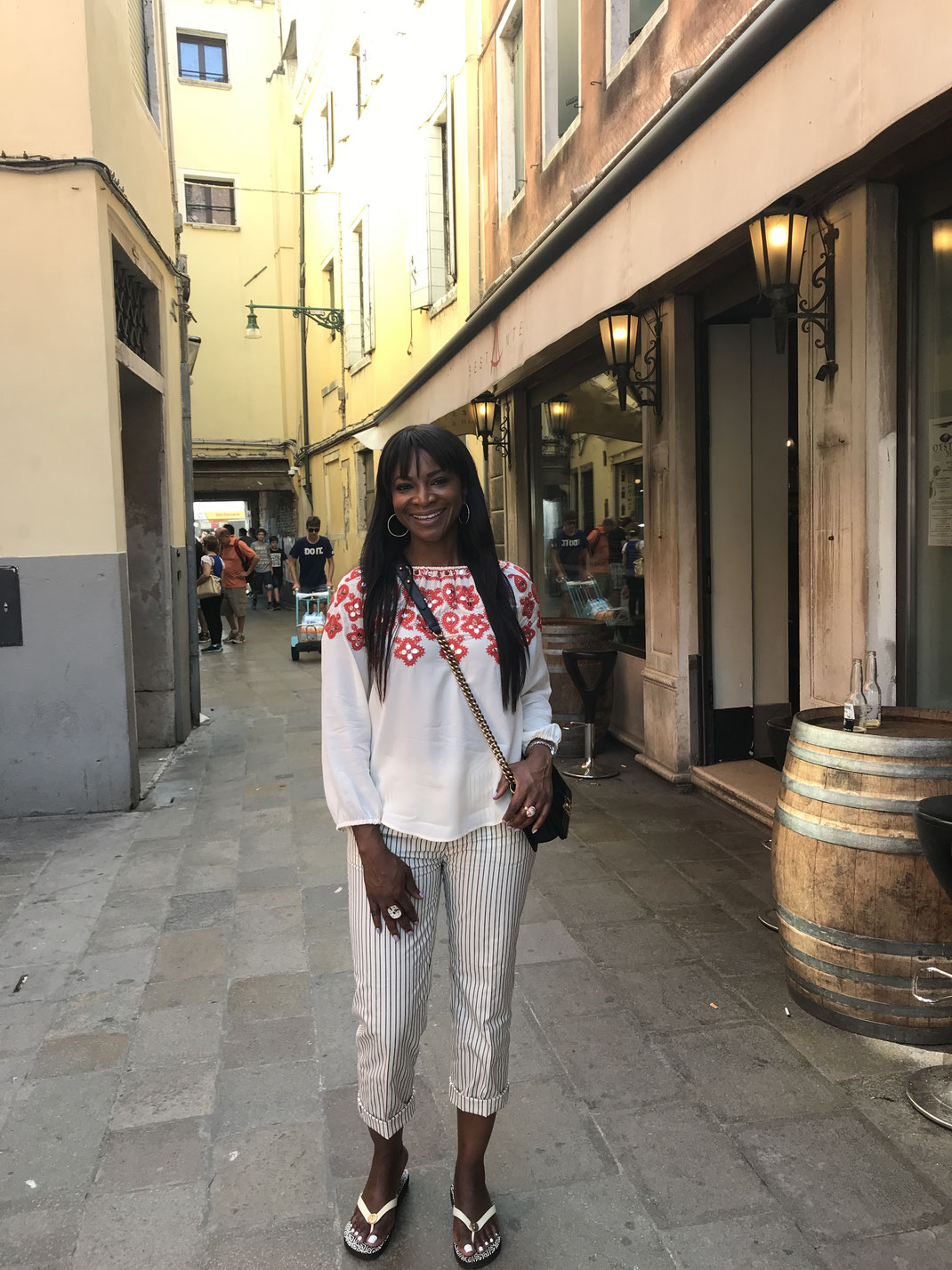 You can also shop til' you drop in Venice!! All your choices are here...from top range designer brands to street range...you'll find them here. Stroll through the narrow cobblestone streets and shop or window shop all day.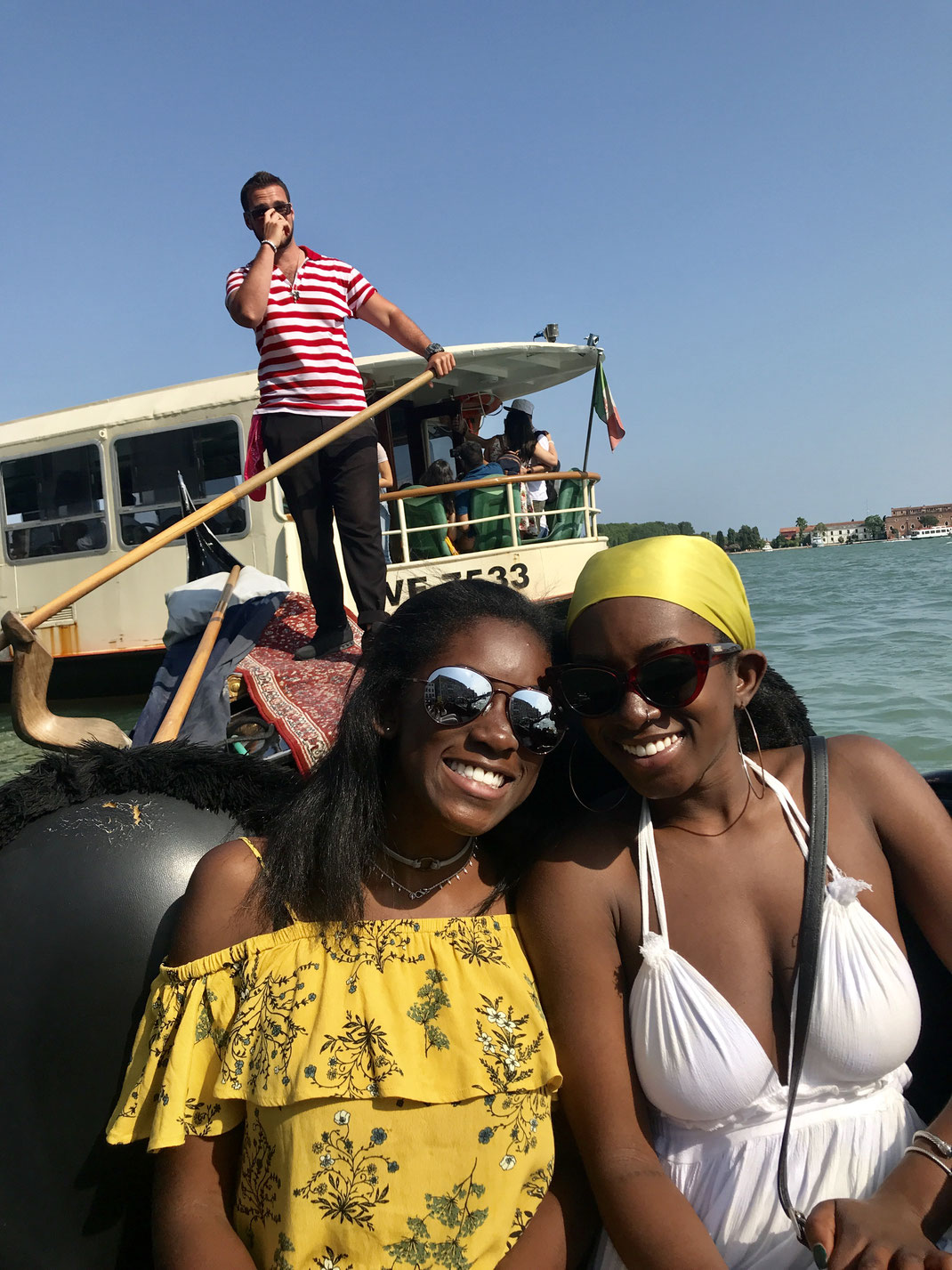 Then take a gondola ride at the end of the day!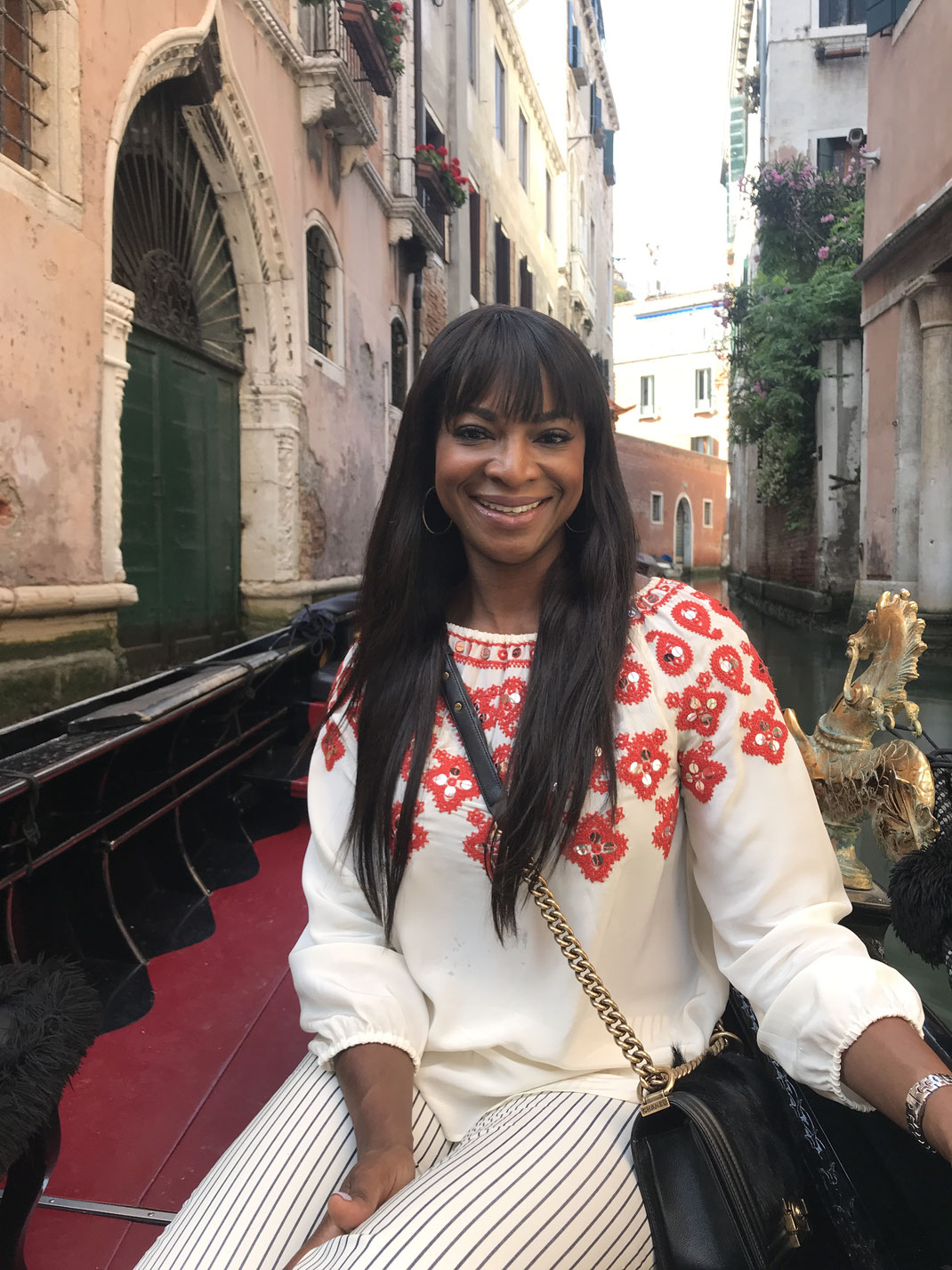 What did I think of the gondola rides? Well, I guess they are a must do, since that's what everyone talks about when talking about Venice. However, I think they are overrated. I still don't get how they are romantic! Lol! You keep feeling you're about to fall into the canal. They are extremely unstable and rock a lot. Not to talk of the subtle stench from the canals. This wouldn't be my idea of a romantic evening, but I understand tastes differ. I will not be coming here on a romantic trip-thanks very much.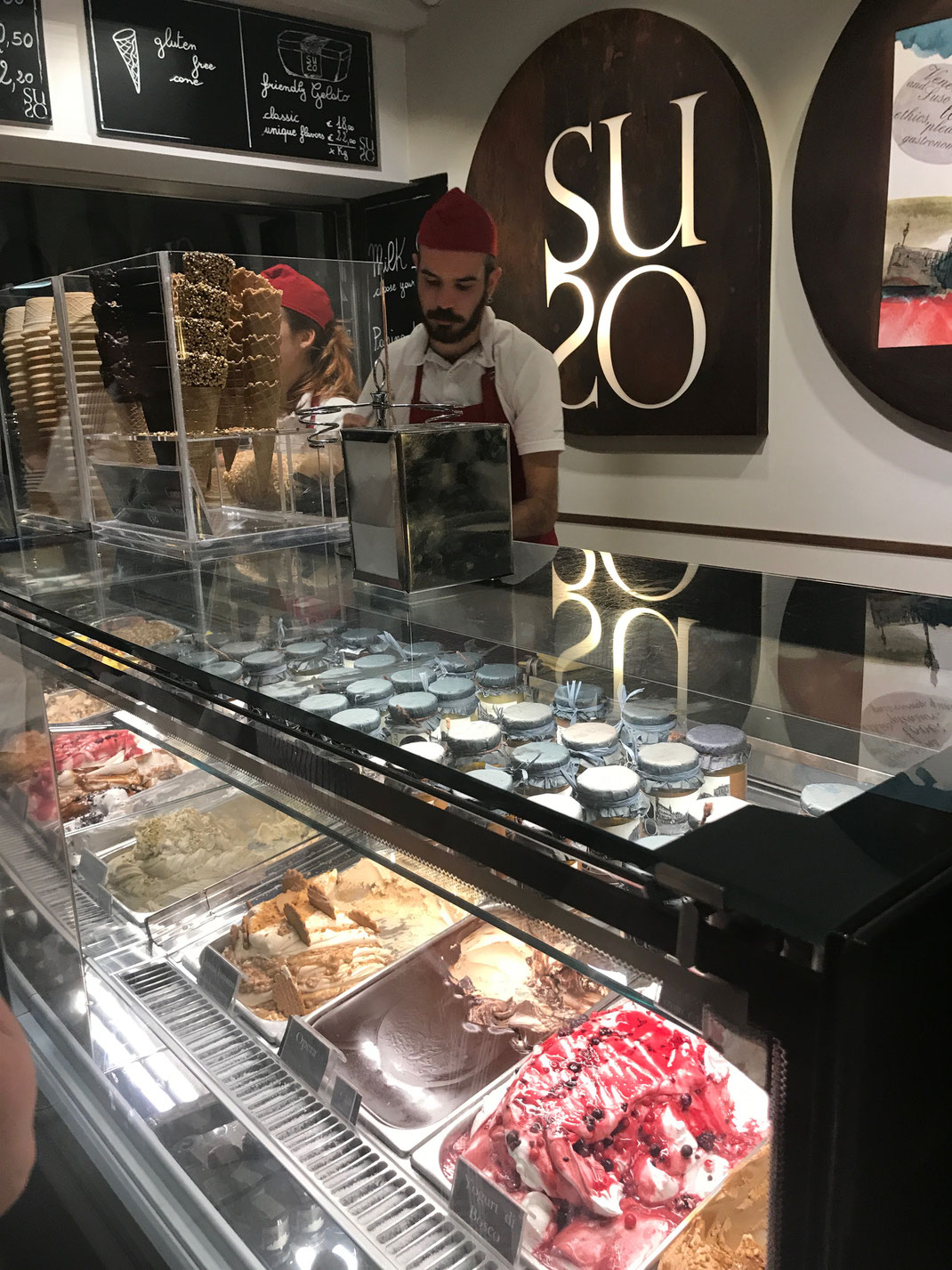 Really nice gelato cafe. SuSo.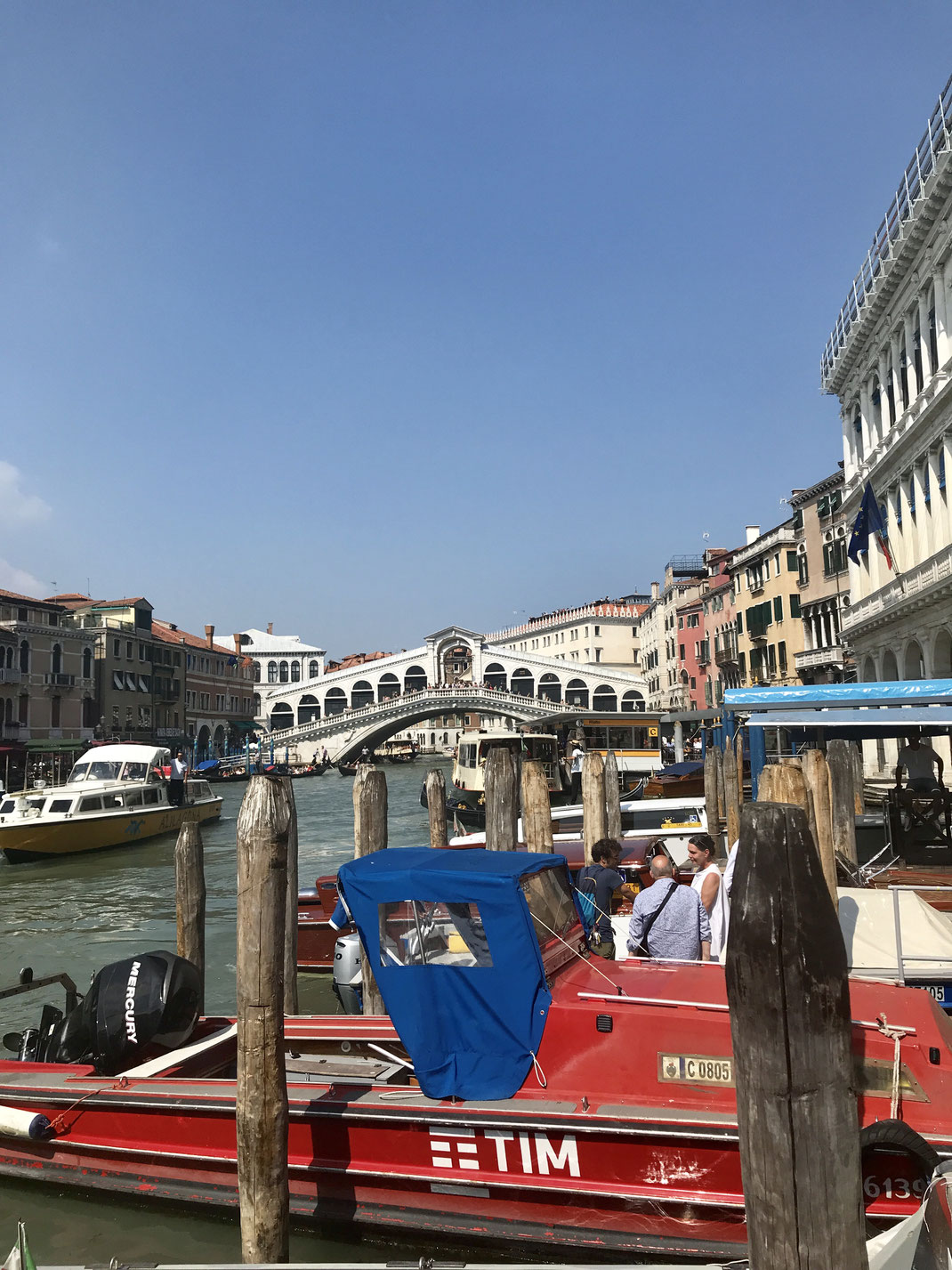 The famous Rialto Bridge. A must see.
We didn't make it to the Rialto market, but we were told it's a nice market to visit. 
In front of the Rialto Bridge.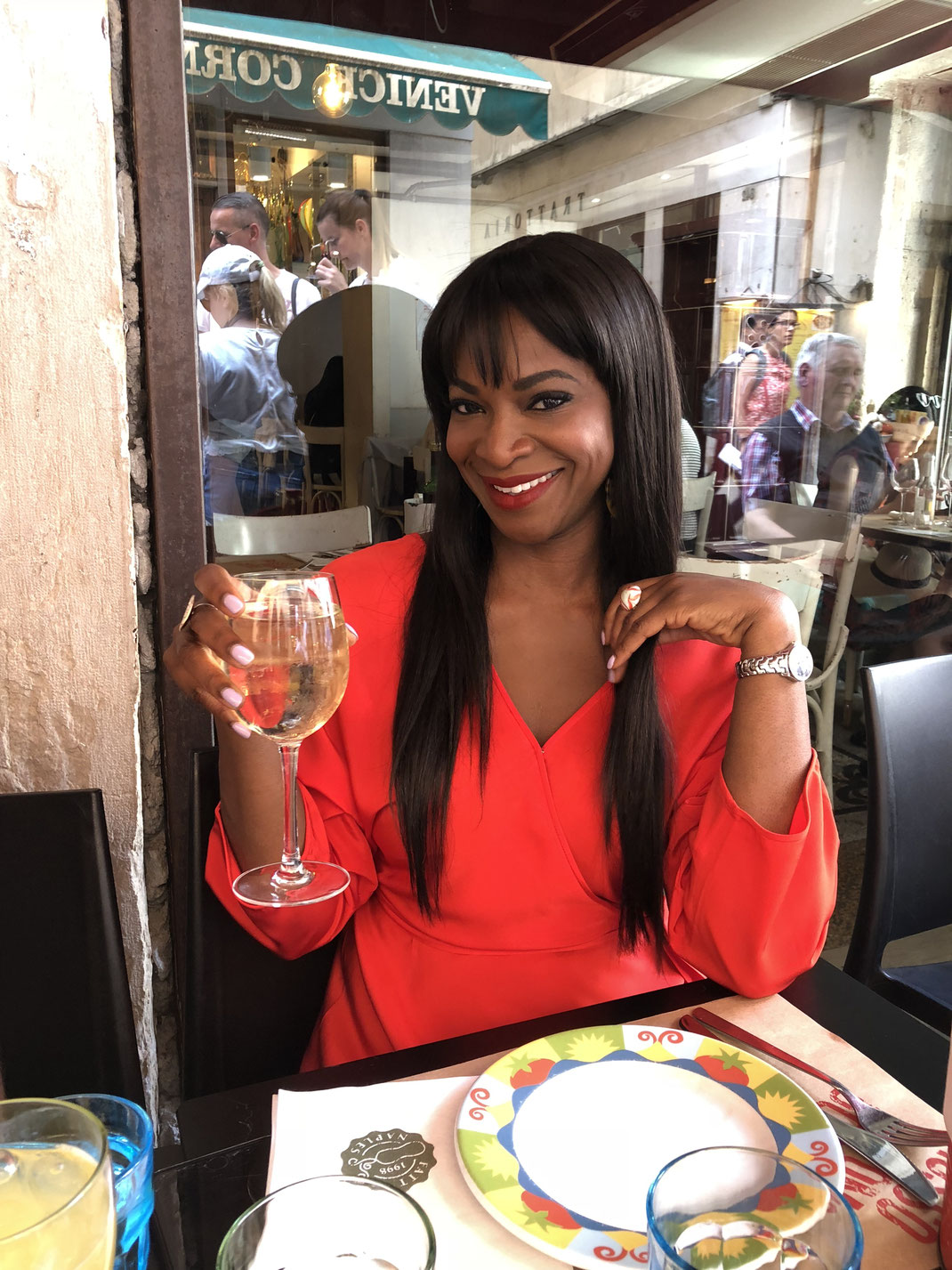 Cheers, Venice. I'm glad I visited you. You were really lovely, but not sure if there'll be a re run anytime soon. I loved your uniqueness and beauty, but wasn't a fan of the subtle stench of the canals. 
Going to the next destinations on my bucket list!!
Much love,
Iyabo